7 Things You Might Not Know About "Something in the Orange" Singer Zach Bryan
The rising country star and U.S. Navy veteran just won the ACM Award for New Male Artist of the Year.
By Tyler Piccotti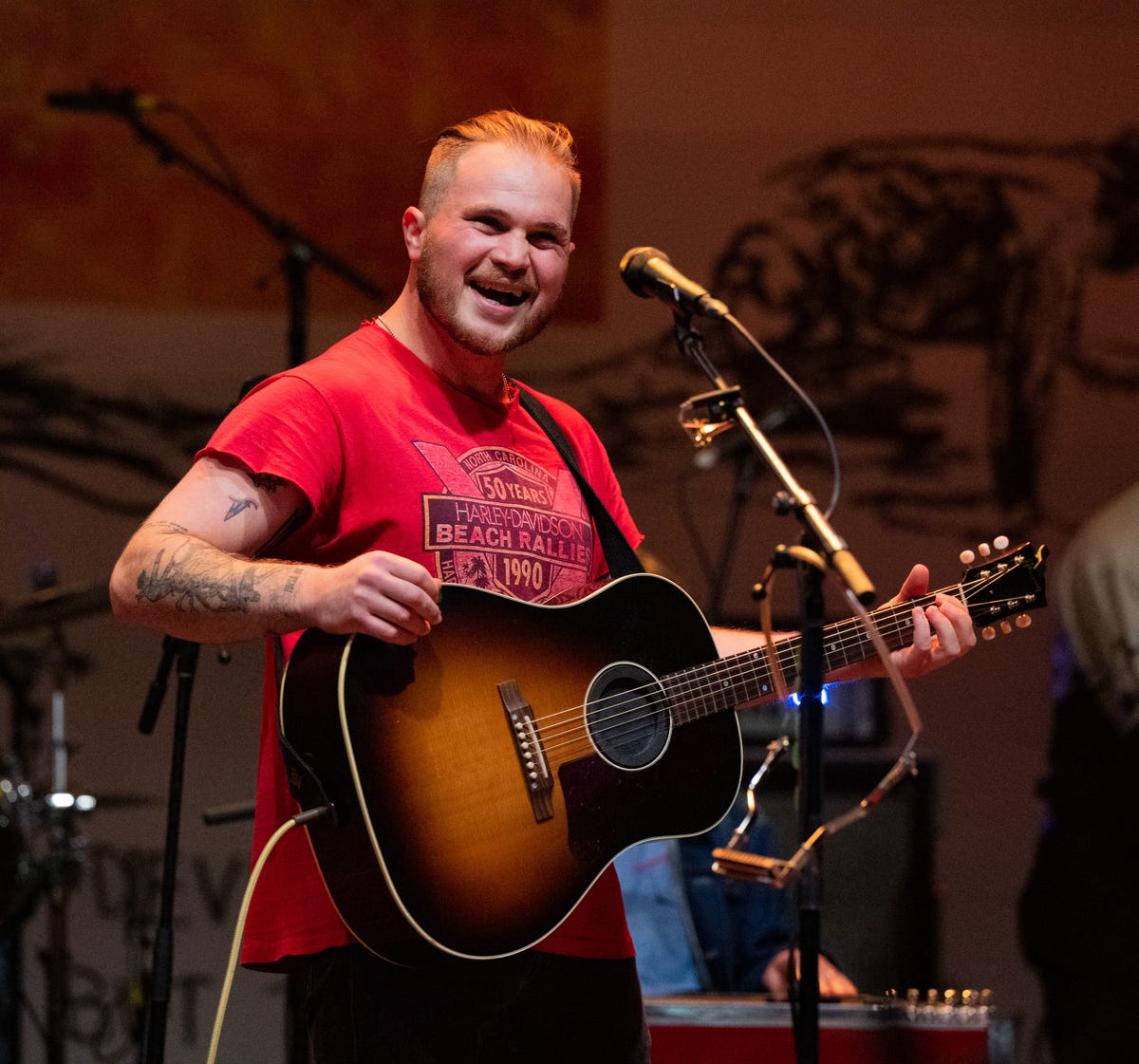 Getty Images
Rising country artist Zach Bryan followed in the footsteps of legendary artists like Alan Jackson, Tim McGraw, Kenny Chesney, and Brad Paisley with a breakthrough honor at the Academy of Country Music Awards last week.
Just as his elite counterparts once did, Zach Bryan, who is 27 years old, became the latest recipient of the ACM's award for New Male Artist of the Year. The singer is riding a wave of momentum off the success of his 2022 triple album American Heartbreak—which debuted at No. 5 on the Billboard 200 and includes "Something in the Orange," his biggest single to date. Bryan is also in the middle of a huge North American tour, with 40 stops remaining through October 21.
Although he's now a force in the genre, Bryan, a U.S. Navy veteran, has had an unusual path to stardom. Read on to learn more about the Oklahoman's musical journey.
Zach Bryan is from Oklahoma, but was born in Japan.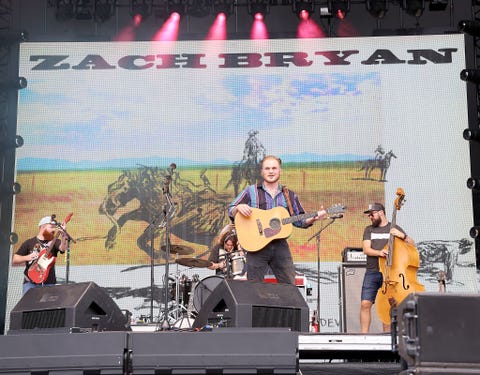 Getty Images
Bryan grew up in Oologah, Oklahoma, but was actually born in Okinawa, Japan, on April 2, 1996 while his parents where stationed there. According to The Oklahoman, both of Bryan's parents, his grandfather, his uncles, and his great-grandfather all served in the U.S. Navy.
Bryan continued the family legacy when he enlisted in the Navy at age 17.
He was honorably discharged to pursue his music career.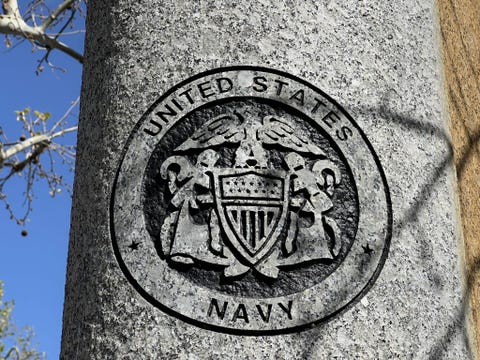 Getty Images
Bryan was an active member of the Navy when he signed his breakthrough contract with Warner Records in 2021. Later that year in October, he announced on Instagram he had received an honorable discharge after eight years of service so that he could pursue his career in music.
"If it was my decision, I would never get out of the world's greatest Navy," Bryan wrote, "but here I am and they kindly honorably discharged me to go play some music."
Bryan's first album was dedicated to his late mother.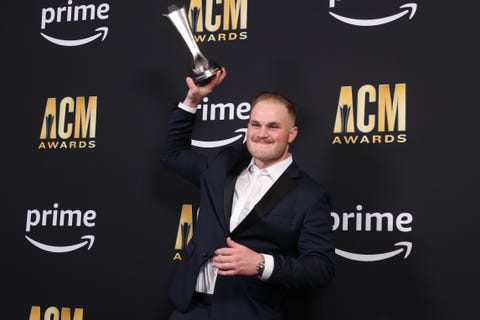 Getty Images
Bryan's 2019 debut album DeAnn was named after his mother, Annette DeAnn Bryan, who died on August 3, 2016.
Bryan told Stony Jammer the album was written over the course of two months, and he and his friends recorded it in only 48 hours at an Airbnb in Florida. "To be honest, we thought it was going to be a huge flop," he said.
Advertisement - Continue Reading Below
Jason Isbell and Evan Felker are among his influences.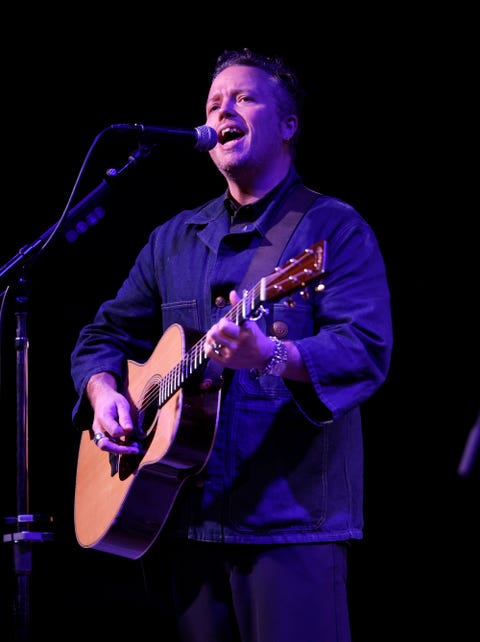 Getty Images
Bryan told Saving Country Music in 2019 he classifies himself as a songwriter as opposed to just a singer, so it's no surprise some of his musical inspirations include other songwriters. Three he cited are Jason Isbell (left); Evan Felker and his band, the Turnpike Troubadours; and Tyler Childers.
"They really spoke to me," Bryan said. "That's where I got my country longing to tell stories in songs."
Bryan appeared on the TV show Yellowstone.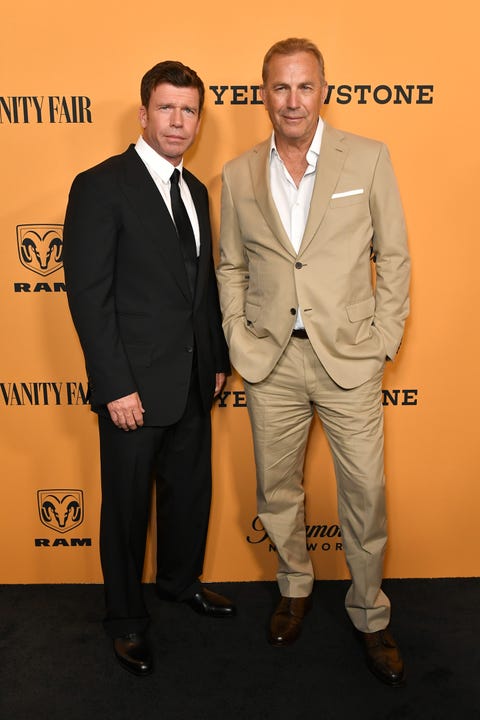 Getty Images
In 2022, Bryan made a cameo appearance during the fifth season of the Paramount Network drama Yellowstone, created by Taylor Sheridan and starring Kevin Costner (both at left). In the season's seventh episode, Bryan is seen performing three of his songs at a country fair.
"Humbled and honored and don't know what I did to deserve it," Bryan tweeted about the appearance.
The show has also featured a number of Bryan's songs, including "Whiskey Fever" and "Condemned."
His biggest hit has topped a pair of charts.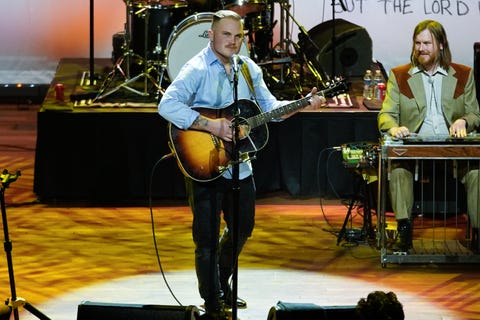 Getty Images
Bryan's song "Something in the Orange" reached No. 1 on both the Billboard Hot Country Songs and Hot Rock & Alternative Songs charts.
The song spent 40 weeks on the Hot Rock chart before finally taking the lead position on February 4, 2023. Only three other songs—"Let Her Go" by Passenger, "Ride" by twenty one pilots, and "Heat Waves" by Glass Animals—had lengthier climbs to the top spot.
Advertisement - Continue Reading Below
Bryan's songs are immensely popular on streaming services.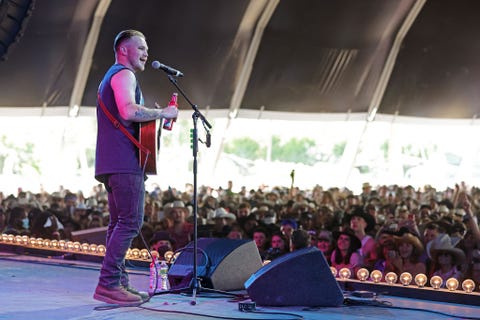 Getty Images
As of May 16, Bryan's top 10 songs on Spotify have been streamed more than 1 billion times. Not surprisingly, "Something in the Orange" is the runaway leader with more than 378 million streams.
The video for the song has more than 50 million views on YouTube, as well.
The numbers are impressive given "Orange" wasn't even submitted to mainstream country radio until October 2022, months after its April release. Bryan has tried to establish himself as an alternative to modern country, tweeting in September 2022 that the mainstream "is where artists go to die. I haven't forgot that and I hope you all know that."
Associate News Editor, Biography.com
Tyler Piccotti joined the Biography.com staff in 2023, and before that had worked almost eight years as a newspaper reporter and copy editor. He is a graduate of Syracuse University, an avid sports fan, a frequent moviegoer, and trivia buff.