8 Things You Might Not Know About "Son of a Sinner" Singer Jelly Roll
The rising country-rap artist performed a memorable duet with Lainey Wilson at the ACM Awards on Thursday and is currently on a 44-city U.S. tour.
By Tyler Piccotti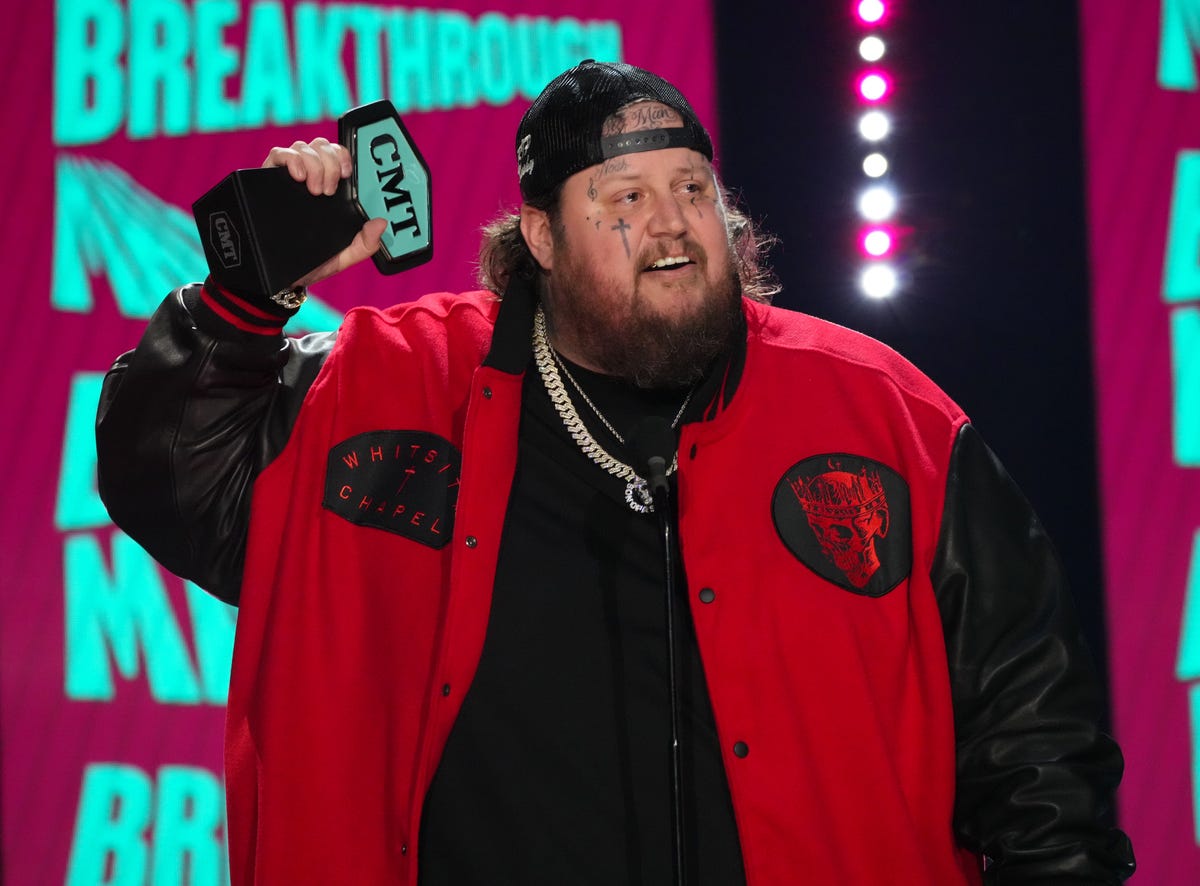 Getty Images
Jelly Roll is still on a roll. After winning three categories at the CMT Music Awards in April, the country-hip hop artist—whose real name is Jason DeFord—delivered a memorable performance of his song "Save Me" with Lainey Wilson on Thursday at the ACM Awards.
The duet with Wilson appears on his Whitsitt Chapel album releasing June 2 and could be his next hit. Earlier this year, the 38-year-old took home CMT trophies for Male Video of the Year, Breakthrough Male Video of the Year, and CMT Digital-First Performance of the Year with "Son of a Sinner."
Off the success of that song and others like "Need A Favor," Jelly Roll embarked on a 44-city Backroad Baptism Tour spanning May 4 through October 14. However, his path from the Antioch neighborhood of Nashville, Tennessee, to country stardom hasn't been easy. Here are some facts you might not know about one of music's breakout artists.
He received his nickname from his mother.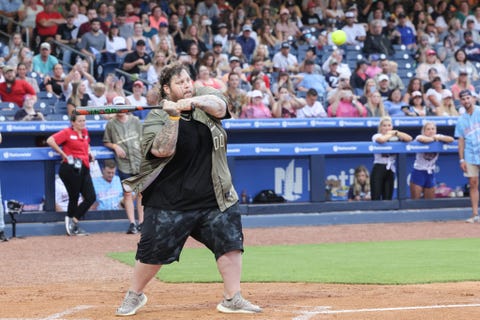 Getty Images
DeFord, who was born on December 4, 1984 in Nashville, has said his stage name came from his mother. She gave it to him when he was a young and "chubby kid," according to DailyMail.com, and it has stuck ever since.
He has served prison time.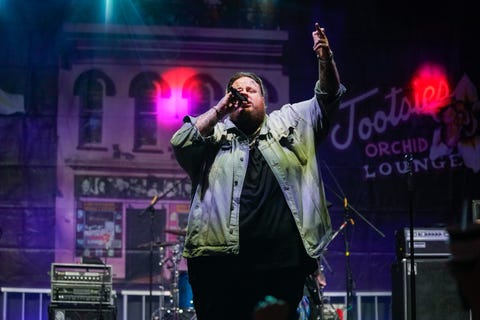 Getty Images
Before making it big as a musician, Jelly Roll was in and out of prison. According to Billboard, he was convicted of robbery as a teenager and possession with intent to distribute at age 21.
He has been open about his struggles with addiction—he has admitted to using cough syrup, Xanax, and cocaine—and anxiety.
He loves Waffle House.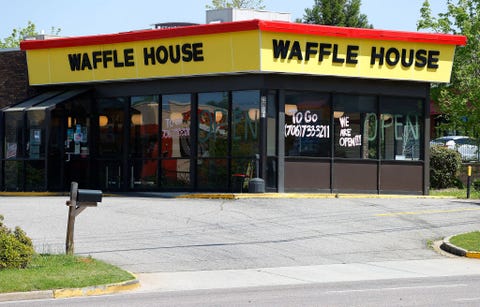 Getty Images
In a 2013 interview with Gawker, Jelly Roll claimed he had eaten at least hundreds—but more likely thousands—of times at the popular restaurant chain. He always orders the same meal: scrambled eggs with cheese and wheat toast, hash browns, a side of sausage, and a chocolate chip waffle.
He used the company's name and logo for his 2013 mixtape "Whiskey, Weed & Waffle House," but the chain didn't find it humorous and sent him a cease and desist letter.
Advertisement - Continue Reading Below
Johnny Cash and Jim Croce are among his influences.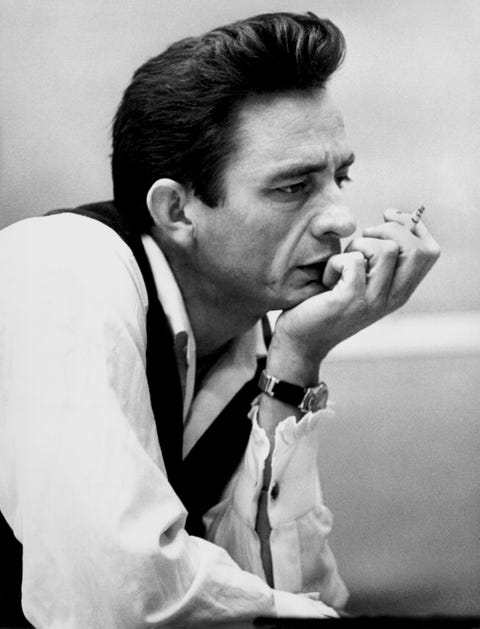 Getty Images
He was engaged and married on the same night.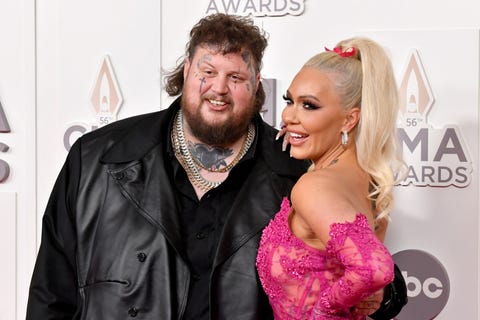 Getty Images
Jelly Roll proposed to wife Bunnie Xo at a Yelawolf and Deftones concert in Las Vegas on August 31, 2016. In a 2020 Facebook post, he explained how he walked onstage during Yelawolf's performance to pop the question.
The lovebirds—who were both drunk, according to the same post—decided to get married at a nearby courthouse the same night. Luckily, the two are still together more than six years later. Bunnie, 43, is the host of the popular Dumb Blonde podcast.
He has both a rock and country No. 1 song.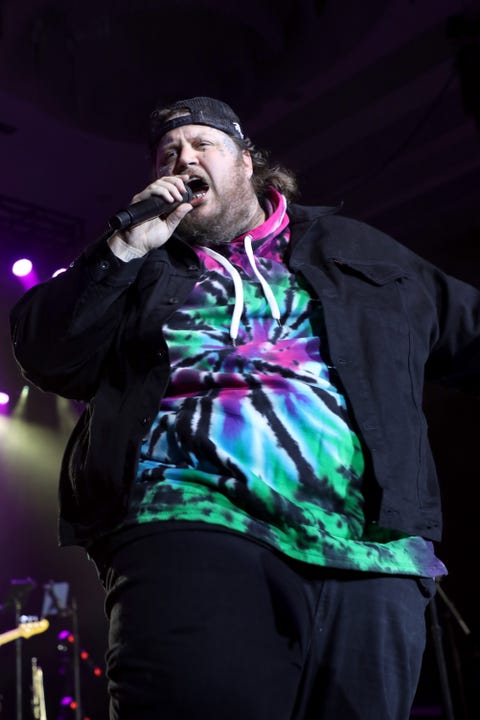 Getty Images
"Son of a Sinner" reached No. 1 on the Billboard Country Airplay chart in January, but it wasn't Jelly Roll's first chart-topper. His single "Dead Man Walking" topped the Mainstream Rock chart in 2021.
Advertisement - Continue Reading Below
He's performed a duet with his daughter.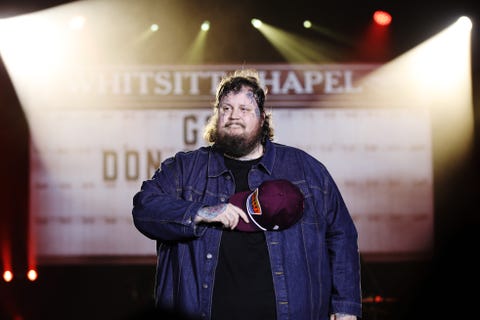 Getty Images
One of Jelly Roll's most popular songs, "Tears Could Talk," has more than 17 million views on YouTube and features his daughter, Bailee Ann DeFord. This past October, the two surprised an audience in Houston with a live performance.
Bailee Ann, 14, is Jelly Roll's child from his relationship with ex Felicia. He learned of her birth while in prison, a moment he says helped turn his life around. His wife, Bunnie, helped him get custody of Bailee Ann in 2016.
He has at least one other child, a 6-year-old son named Noah Buddy DeFord, but has not spoken publicly about Noah's mother.
He set a Billboard record for emerging artists.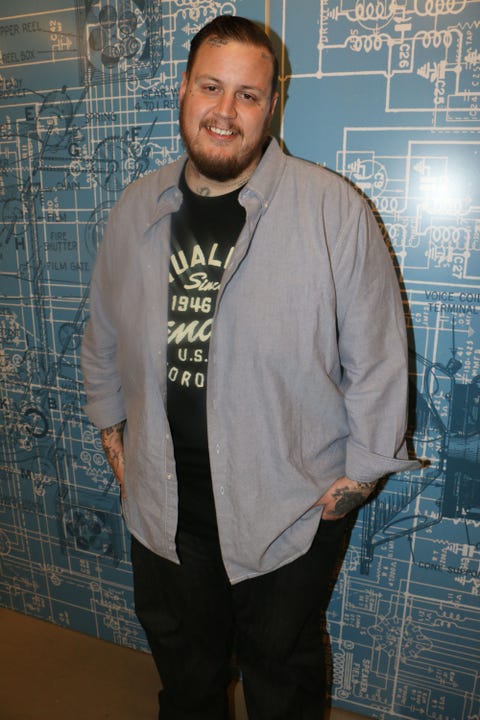 Getty Images
Jelly Roll landed at No. 1 on Billboard's Emerging Artists chart on February 11—his 25th week atop the ranking. That set a record for the chart's seven-year history, surpassing NLE Choppa's 24-week run across 2019 and 2020.
The list ranks the most popular developing artists each week with a formula that includes performance across multiple Billboard charts.
Associate News Editor, Biography.com
Tyler Piccotti joined the Biography.com staff in 2023, and before that had worked almost eight years as a newspaper reporter and copy editor. He is a graduate of Syracuse University, an avid sports fan, a frequent moviegoer, and trivia buff.