10 Things You Might Not Know About Country Star Morgan Wallen
The singer's new album One Thing At A Time is responsible for half of Billboard's top 10 songs this week.
By Tyler Piccotti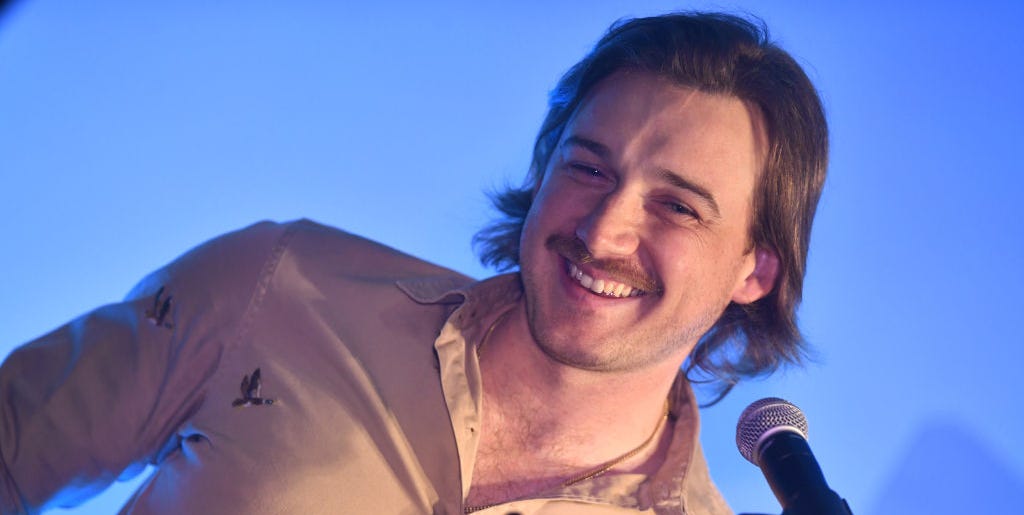 Getty Images
Turns out the real wrecking ball of this week's Billboard Hot 100 isn't Miley Cyrus or her Endless Summer Vacation album, which released on March 10. Instead, it's country star Morgan Wallen.
Wallen's One Thing At A Time dominated chart releases on Monday with the album rising to No. 1 on the Billboard 200 and his song "Last Night" topping the Hot 100. Four other songs—"Thought You Should Know," "You Proof," "Thinkin' Bout Me," and the album's title track—also landed in the top 10.
The album is Wallen's second to reach No. 1 and cements his status as one of music's biggest acts today. In case you're just discovering the 29-year-old from Sneedville, Tennessee, and some of his most popular songs, here are 10 things you might not know.
Wallen grew up playing the violin and piano.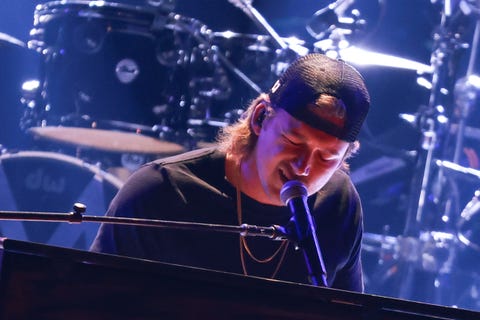 Getty Images
Wallen was musically inclined from a young age, first singing at church at age 3. In a 2021 interview with Nashville Lifestyles, Wallen said he asked for a violin for Christmas when he was 5 years old. He also began playing the piano when he was 7.
Wallen has three sisters.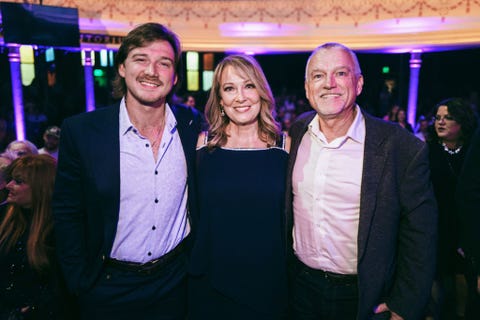 Getty Images
Wallen has two biological sisters, Ashlyne and Mikaela, as well as an adopted sister, Lacey. His parents, Tommy and Lesli Wallen, adopted Lacey in 2021. Ashlyne provided vocals for the song "Outlook" on Wallen's most recent album.
Wallen is a father.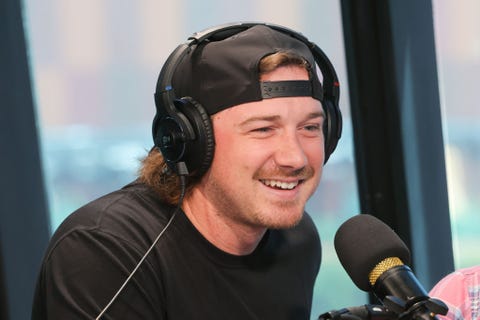 Getty Images
Wallen became a father on July 10, 2020, when his son, Indigo Wilder, was born in Nashville, Tennessee. Indigo's mother is Wallen's ex-girlfriend KT Smith.
"Since you were born, I know that every decision I make will be with you in mind," Wallen wrote in a post after Indigo's birth. "I promise I'll always protect you and do my best to be an example of a good, godly man just like my daddy was for me."
Advertisement - Continue Reading Below
Wallen played baseball growing up.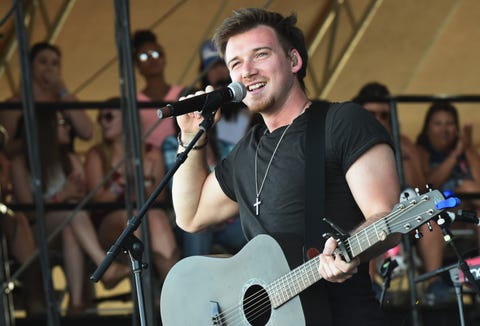 Getty Images
Wallen told Entertainment Tonight on March 3 that he dreamed about becoming a professional baseball player. He was going to play in college, but an injury ended his career.
He recently returned to his old playing field at Gibbs High School to give a performance to the school's seniors and staff. "My life obviously took a turn for the better, God had different plans, but it's cool to come back here," Wallen said.
Alan Jackson is one of Wallen's music idols.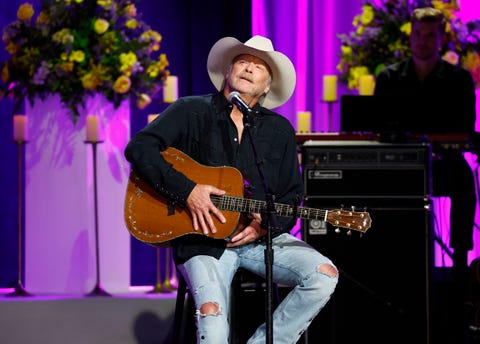 Getty Images
In a 2021 interview with CMT, Wallen cited country great Alan Jackson as one of his biggest inspirations. He said Jackson's version of "The Old Rugged Cross" is the song that first made him want to become a musician.
"I think he's one of the best songwriters and singers ever," Wallen said. "And I think he really captured the feeling behind that song. I just really connected to the melody and the words. It just meant a lot to me as a kid."
Wallen appeared on The Voice.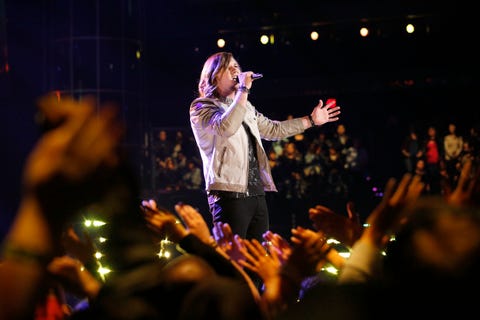 Getty Images
Wallen was a contestant on season 6 of the NBC singing competition The Voice. He auditioned with a cover of Howie Day's "Collide" and joined Team Usher. Maroon 5 frontman Adam Levine later stole Wallen for his team, but the singer was eliminated in the playoff rounds.
Advertisement - Continue Reading Below
Wallen was arrested in 2020.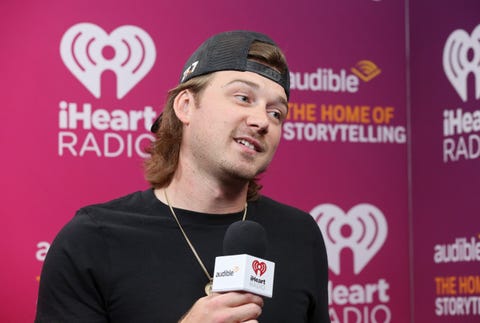 Getty Images
Wallen's rise to stardom hasn't been without controversy. In May 2020, he was arrested on charges of public intoxication and disorderly conduct after an incident at Kid Rock's Honky Tonk in Nashville. He was quickly released on a $500 bond.
In February 2021, Wallen was caught on video using a racial slur after returning to his Tennessee home with friends. Big Loud Label indefinitely suspended Wallen's contract. Wallen, who said he was intoxicated at the time, later told Good Morning America he spent 30 days in rehab following the incident.
Wallen has performed on Saturday Night Live.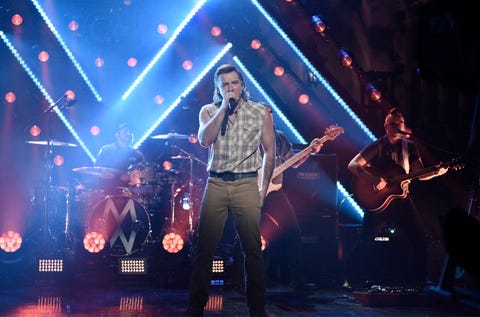 Getty Images
Wallen performed on Saturday Night Live in December 2020, two months after he was originally scheduled to appear on the long-running NBC program.
The show canceled Wallen's first appearance after he violated its COVID-19 protocols. Days before the singer was set to perform, he was caught on video partying in Alabama without a mask. Wallen appeared in a skit mocking the situation during the December episode.
Wallen has had dozens of Hot 100 hits.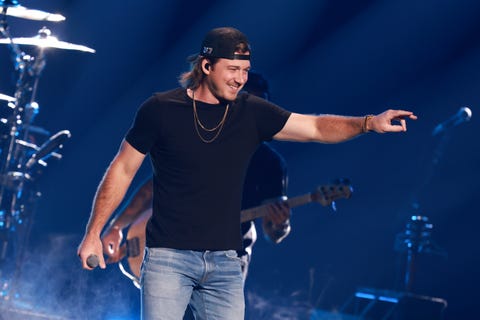 Getty Images
With all 36 songs off Wallen's latest album charting this week, the artist now has 62 Billboard Hot 100 hits in his career. His first, "Up Down" featuring Florida Georgia Line, was almost five years ago on April 7, 2018.
Advertisement - Continue Reading Below
Wallen shares a top charts record with Taylor Swift and The Beatles.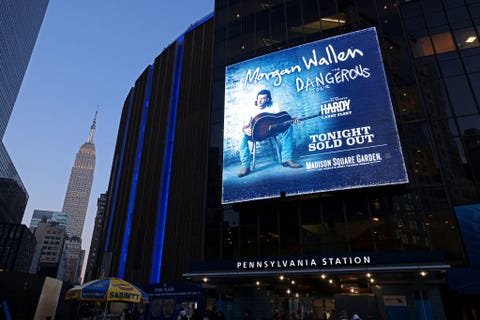 Getty Images
Wallen is one of only six artists ever to hold half of the top 10 songs on the Billboard Hot 100 chart. The others are Taylor Swift, The Beatles, Drake, 21 Savage, and Juice WRLD.
He's also the first unaccompanied male artist to hold the No. 1 songs on the Hot 100 and Hot Country charts in 42 years. The last was Eddie Rabbitt with "I Love a Rainy Night" in 1981.
Associate News Editor, Biography.com
Tyler Piccotti joined the Biography.com staff in 2023, and before that had worked almost eight years as a newspaper reporter and copy editor. He is a graduate of Syracuse University, an avid sports fan, a frequent moviegoer, and trivia buff.