10 Actors Who Have Played Dracula Besides Nicolas Cage
Some Dracula performances are iconic, like that of Bela Lugosi, while others are largely forgotten, like that of Morgan Freeman.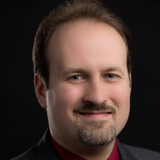 By Colin McEvoy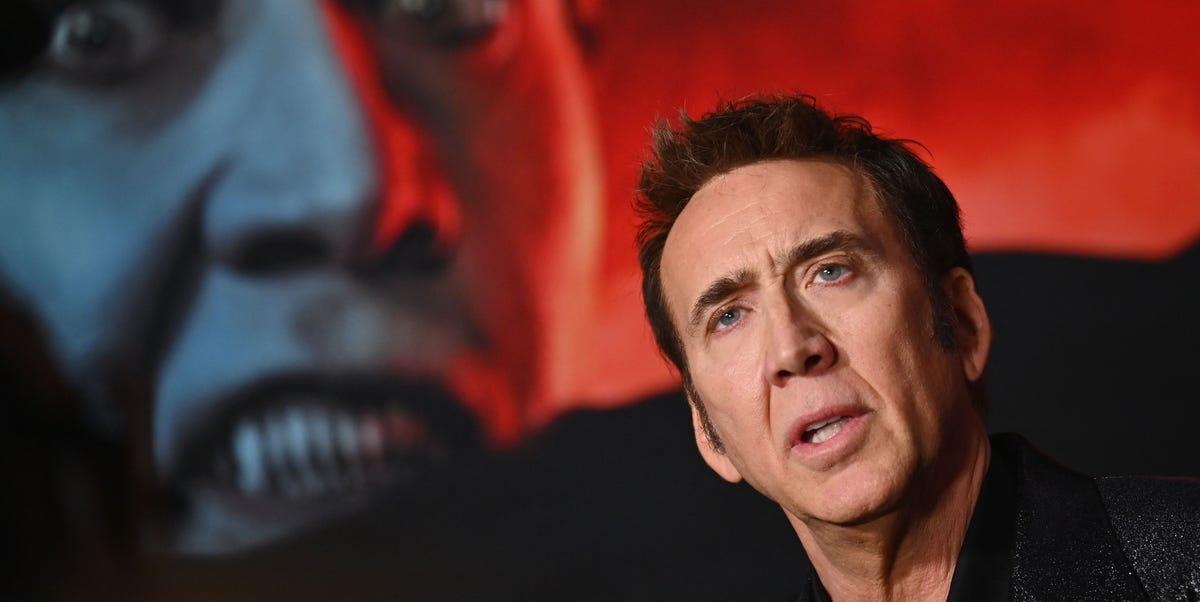 Getty Images
No literary character has been portrayed on film more frequently than Count Dracula, according to the Guinness World Records. The infamous vampire has appeared in 538 films as of August 2015, which doesn't even include some of the more recent incarnations, such as Nicolas Cage's performance in the upcoming comedic horror film Renfield.
Cage is sure to bring his signature eccentricity to Bram Stoker's timeless character, who has been portrayed as a sophisticated nobleman, a grotesque monster, an erotic ladies' man, and even a children's show character facing off against Spider-Man. These are some of the actors who have brought Dracula to life.
Max Schreck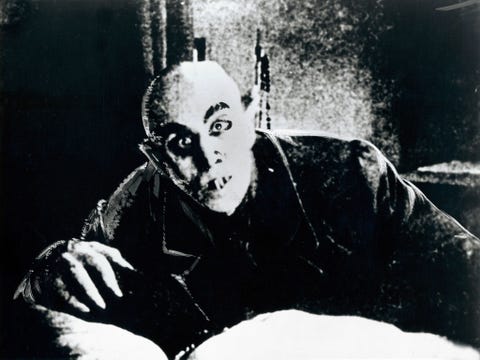 Getty Images
One of the first portrayals of Dracula wasn't named Dracula at all. The classic 1922 German silent film Nosferatu was based the 1897 Dracula novel, but the filmmakers did not have approval from Stoker's estate. As a result, several details were changed, and the lead character was renamed Count Orlok, played by the German stage actor Max Schrek.
Orlok's look deviated greatly from Stoker's Dracula, with his bald head, beady eyes, pointy ears, and rodent-like teeth. Schrek, whose name means "fright" in German, handled his own makeup and was so chilling in the role that myths arose that he was a real vampire, particularly after film critic Ado Kyrou falsely claimed in 1953 that the actor's real name was unknown.
Bela Lugosi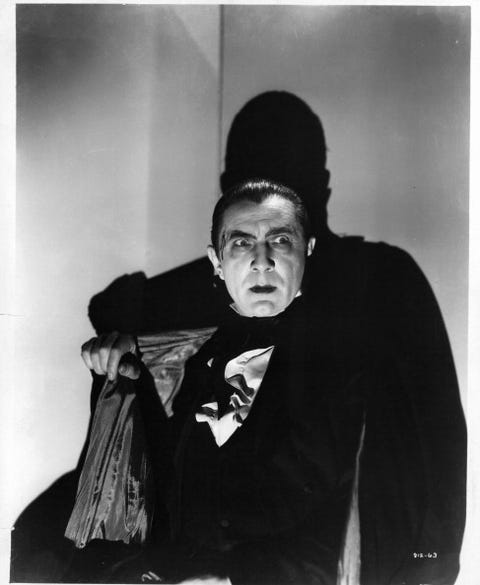 Getty Images
Arguably the most famous and definitive performance of the character came from Bela Lugosi in the classic Universal Pictures film Dracula (1931). Portraying him as a suave and sophisticated aristocrat, Lugosi first played the titular vampire in the 1927 Broadway production of Dracula before resuming the role in the movie.
The filmmakers did not initially want Lugosi, but he so desperately desired the role that he agreed to take a reduced salary of $500 per week. Lugosi not only used his actual Hungarian accent in the performance, but he actually couldn't speak English at all and had to learn and recite all of his lines phonetically.
John Carradine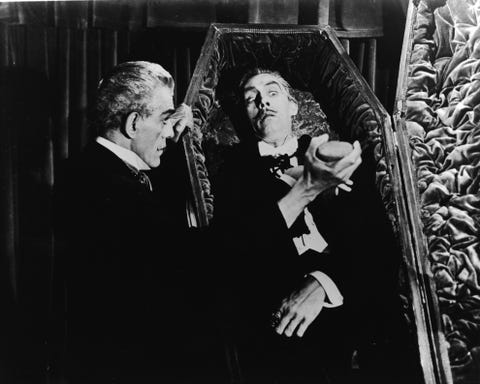 Getty Images
The prolific character actor John Carradine, who claimed to have auditioned for the 1931 adaptation of Dracula, finally got his chance to play the infamous bloodsucker in House of Frankenstein (1944), pitting him against Lon Chaney Jr.'s Wolf Man and a mad scientist played by Boris Karloff, who previously played the original Frankenstein's monster.
Carradine's take on Dracula was far different than Lugosi's: "When they asked me to play Dracula, I said yes, if you let me make him up and play him the way Bram Stoker described him—as an elderly distinguished gentleman with a big drooping mustache." He went on to play Dracula in several other films, including House of Dracula (1945) and Billy the Kid Versus Dracula (1966).
Advertisement - Continue Reading Below
Christopher Lee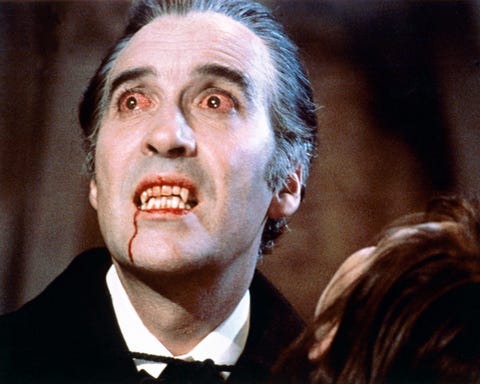 Getty Images
Christopher Lee brought his fair share of memorable characters to life during his nearly 70-year career, such as Saruman in the Lord of the Rings franchise, Count Dooku in the Star Wars franchise, and the titular James Bond villain in The Man with the Golden Gun (1974). But the role he returned to the most often was Dracula, portraying the vampire in nine different films, starting with Dracula (1958).
Most of his Dracula performances were for the British production company Hammer Films. Lee wanted to stop playing the character after the first two films but claimed he was essentially blackmailed into continuing in the role when Hammer producer Jimmy Carreras told him others would lose their jobs if he didn't. "That's the only reason I did the last few Draculas," he told Total Film magazine. "I didn't want to be the reason for a hundred people not working."
Morgan Freeman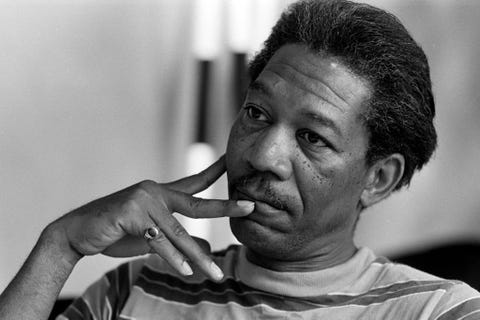 Getty Images
One of Morgan Freeman's earliest acting gigs was on the 1970s educational TV series The Electric Company, made by the same Children's Television Workshop that created Sesame Street. Freeman played a multitude of characters in various skits during his time on the show, including one largely forgotten—and bizarre—performance as Dracula in 1974.
Marvel Comics allowed The Electric Company to use Spider-Man for free to encourage the show's younger viewers to read. In one particular skit, the web-slinging superhero faces off against Freeman's Dracula, who interrupts Spider-Man while he is trying to watch a movie in a theater.
Frank Langella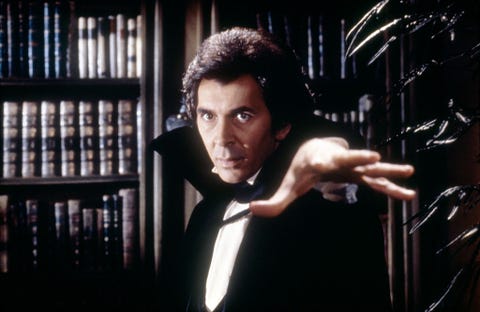 Getty Images
Frank Langella has a rare distinction of having earned a prestigious Tony Award nomination for playing Dracula in the 1977 Broadway production of Bram Stoker's novel. He was tapped to reprise the role in the film adaptation Dracula (1979), alongside the legendary Laurence Olivier as Dr. Van Helsing.
Langella strove to portray Dracula differently than his predecessors, infusing in him vulnerability and eroticism. "I didn't want him to appear stilted, stentorian, or authoritarian as he's often presented," he said. "I wanted to show a man who, while evil, was lonely and could fall in love."
Advertisement - Continue Reading Below
Gary Oldman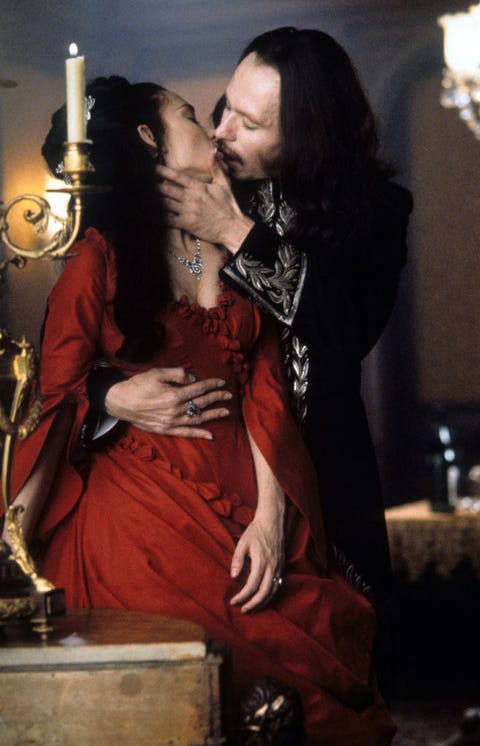 Getty Images
For Bram Stoker's Dracula (1992), director Francis Ford Coppola stuck more closely to the source material, as the film title suggests. The title role featured Gary Oldman. The film won an Oscar for its makeup, which put Oldman through several gruesome transformations.
Oldman and Winona Ryder reportedly clashed during their romantic scenes together. Ryder claimed she felt there "was a danger" in working with Oldman due to his method acting technique. Coppola also told Oldman to whisper "horrific and evil" words to Ryder during filming to get an emotional response from her, something the actor did not appreciate.
Leslie Nielsen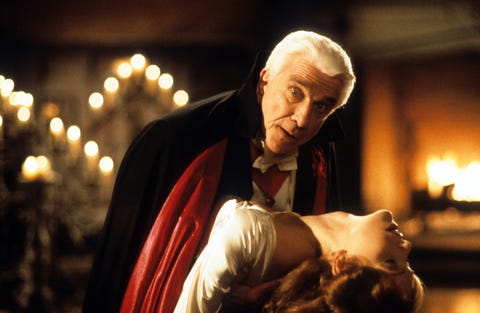 Getty Images
Mel Brooks is beloved for such comedies The Producers (1967), Young Frankenstein (1974), and Blazing Saddles (1974), but he ended his directorial career on a bit of a down note with Dracula: Dead and Loving It (1995), a box office flop that was widely panned by critics.
Leslie Nielsen played the title role with the same comedic energy he brought to movies like Airplane! (1980) and The Naked Gun (1988). But he wasn't Brooks' first choice: the director badly wanted Kelsey Grammer for the part, but the actor turned him down.
Gerard Butler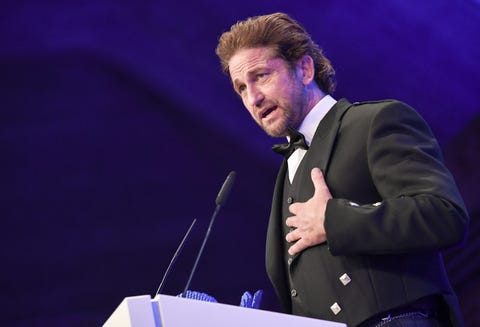 Getty Images
The Wes Craven–produced Dracula 2000 presents one of the lesser remembered but most unusual portrayals of Dracula in cinematic history. Gerard Butler played the infamous vampire in the film, which was meant to modernize Bram Stoker's story but fell flat both at the box office and among critics.
The strangest part of this take on Dracula, however, was that it established the vampire's true identity as the Apostle Judas Iscariot, who was cursed to an eternity of misery after his betrayal of Jesus. Screen Rant said this unexpected plot point "gets a few points for originality" but otherwise "feels entirely unnecessary."
Advertisement - Continue Reading Below
Adam Sandler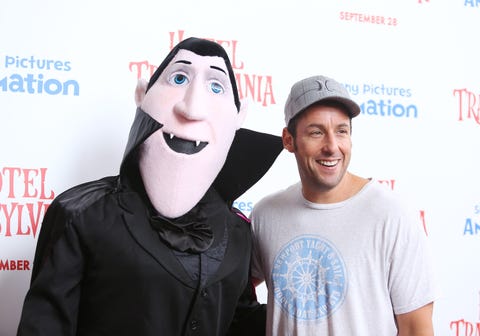 Getty Images
Adam Sandler is one of Hollywood's most bankable comedians, having starred in several box office successes across his career. But his most financially successful films are actually the first three Hotel Transylvania children's animated films, released between 2012 and 2018. Sandler voiced Count "Drac" Dracula while also serving as executive producer.
The three Hotel Transylvania films that featured Sandler grossed more than $1 billion worldwide. However, Sandler did not return for the fourth film, released in 2022, which Screen Rant suggested was because Sandler's partnership with Netflix might have damaged his relationship with Sony.

Senior News Editor, Biography.com
Colin McEvoy joined the Biography.com staff in 2023, and before that had spent 16 years as a journalist, writer, and communications professional. He is the author of two true crime books: Love Me or Else and Fatal Jealousy. He is also an avid film buff, reader, and lover of great stories.