Find Out Who Won the Best Actor Oscar the Year You Were Born
A few recipients appear on this list more than once.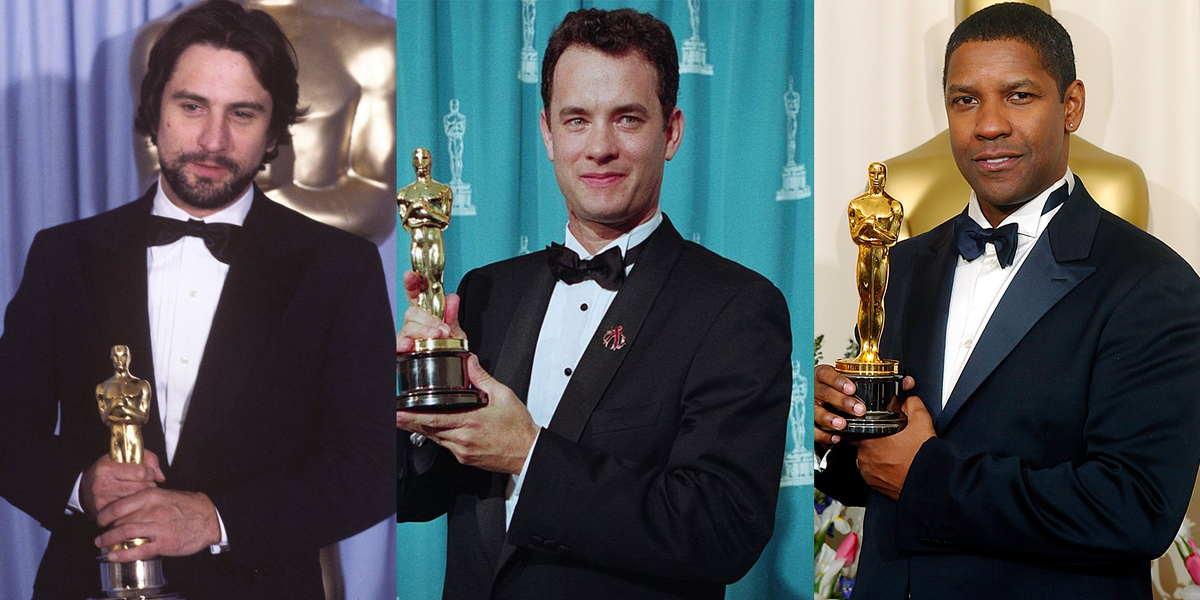 Getty Images
Hollywood is full of talented leading men, but winning an Academy Award sets them apart and is arguably the highest distinction a film actor can achieve. From emotional sports stories to legal dramas, the incredible performances in these films have helped them stand the test of time. As movie stars learn throughout their careers, winning Best Actor at the Academy Awards is not an easy feat. In fact, some actors—like Paul Newman and Leonardo DiCaprio—didn't walk away with the coveted statue until after losing out on it several times.
Read on to learn which A-lister won the year you were born and what they had to say once they walked up to that famous podium to accept the prestigious honor.

MORE: Who Gave the Academy Award Its "Oscar" Nickname? • 10 Black Actors and Actresses Who've Won Oscars
1976: Jack Nicholson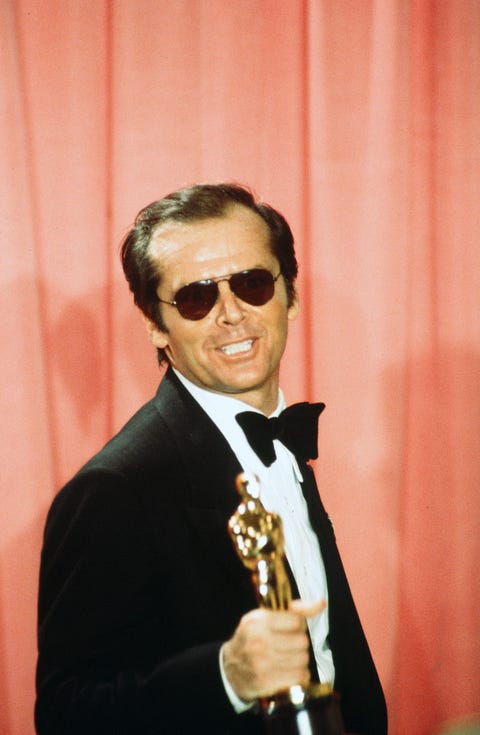 Getty Images
Nicholson's portrayal of Randle McMurphy in One Flew Over the Cuckoo's Nest was so emotional, dramatic, and intense, it's no surprise he scored the big award of the night. In his acceptance speech, he thanked his agent, saying, "...my agent, who about ten years ago advised me that I had no business being an actor. Thank you."
1977: Peter Finch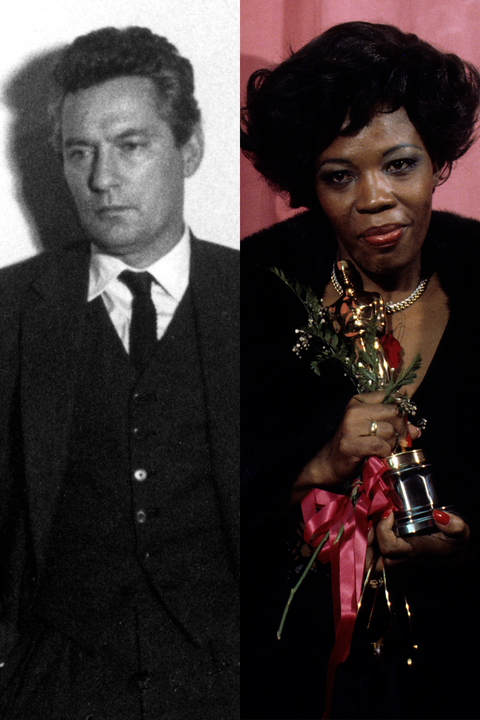 Getty Images
The English-Australian actor passed away just one year after his famous comedy-drama, Network, premiered. When he won the Oscar for Best Actor, his wife, Eletha Finch, accepted the honor on his behalf. "Before he died, he said to me, 'Darling, if I win, I want to say thanks to my fellow actors who have given me encouragement over the years,'" she said. Finch was the first actor to ever posthumously receive an Academy Award.
1978: Richard Dreyfuss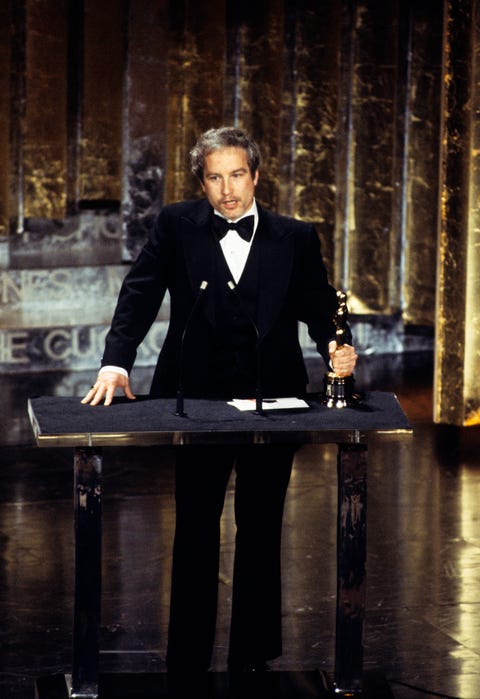 Getty Images
Awarded for his standout role in hit rom-com The Goodbye Girl, Dreyfuss took a liking to the award show's podium after his big win. "I could go on and on and on, and I don't want to leave. Can I rent this [podium] now?" he joked.

Advertisement - Continue Reading Below
1979: Jon Voight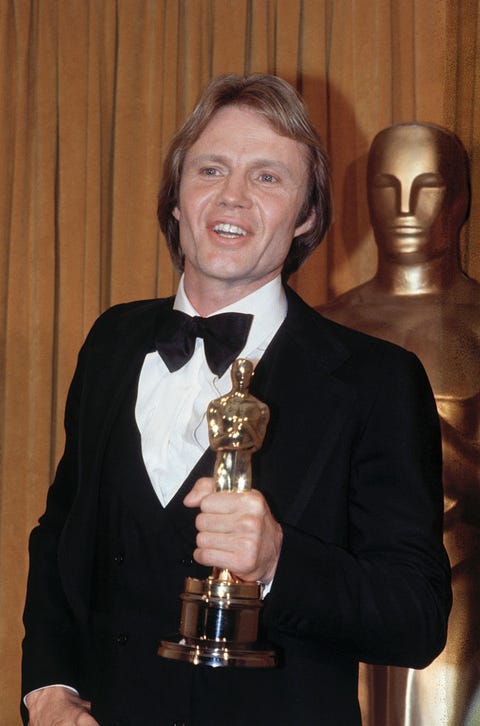 Getty Images
Voight's role in Coming Home, in which he starred opposite Jane Fonda, was one to remember. He expressed his appreciation for those who inspired the war drama in his acceptance speech. "I'm carrying with me all the men who gave me so much of their experience to deal with, who have contributed so much: the people in chairs, and the veterans, and the civilians, and the walkers, who are so strongly represented in what I'd call my work," he said.
1980: Dustin Hoffman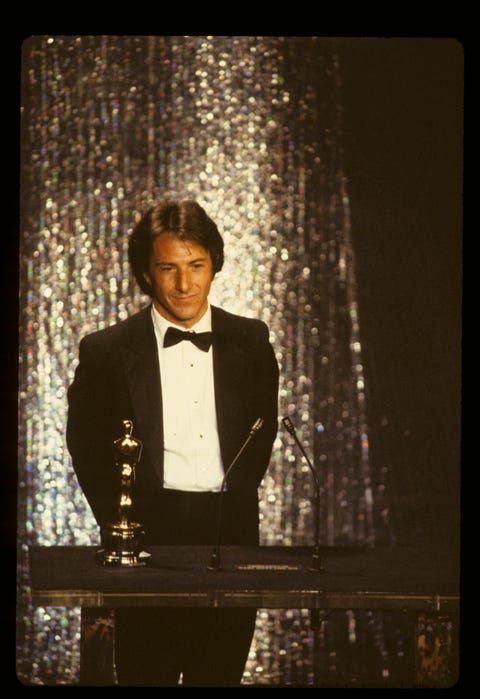 Getty Images
Despite his incredible performance in the legal drama, Dustin Hoffman didn't expect to win for his leading role in Kramer vs. Kramer. He humbly accepted the award by giving credit to his fellow nominees, saying, "I refuse to believe that I beat Jack Lemmon, that I beat Al Pacino, that I beat Peter Sellers. I refuse to believe that Robert Duvall lost. We are a part of an artistic family."
1981: Robert De Niro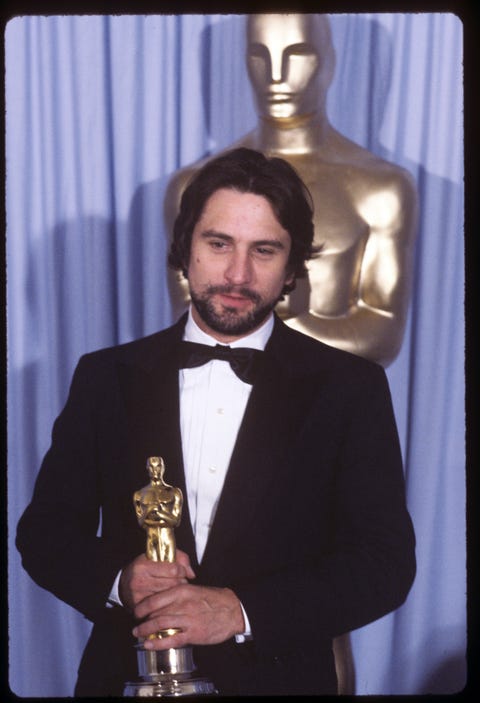 Getty Images
The Martin Scorsese sports drama Raging Bull earned De Niro worldwide recognition. After his win, he used his time on stage to thank the famous director in front of the entire Academy: "[I want to thank] Marty Scorsese, who gave me and all the other actors and everyone on the film all the love and trust that anyone could give anyone and is just wonderful as a director."
Advertisement - Continue Reading Below
1982: Henry Fonda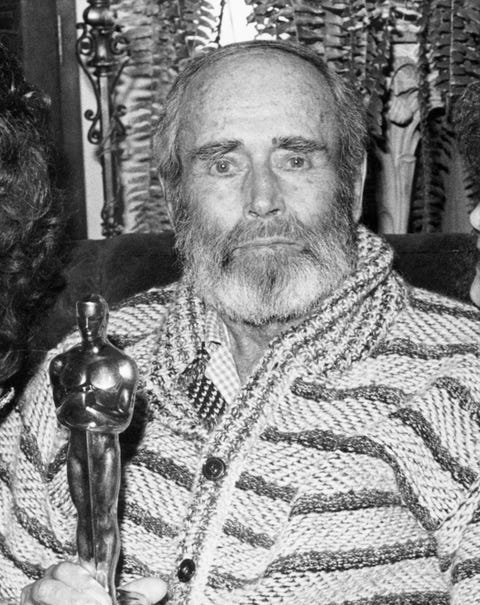 Getty Images
Fonda received the honor for his role in On Golden Pond just months before he passed at 77 years old. His daughter, Jane, who starred alongside him in the film, accepted the award on his behalf. "Oh, Dad, I'm so happy and proud for you," the actress said. "I know that he's watching right now, and I know that he's very, very honored and very happy and surprised. And I'll bet when he heard it just now, I bet he said, 'Hey, ain't I lucky?' As though luck had anything to do with it."
1983: Ben Kingsley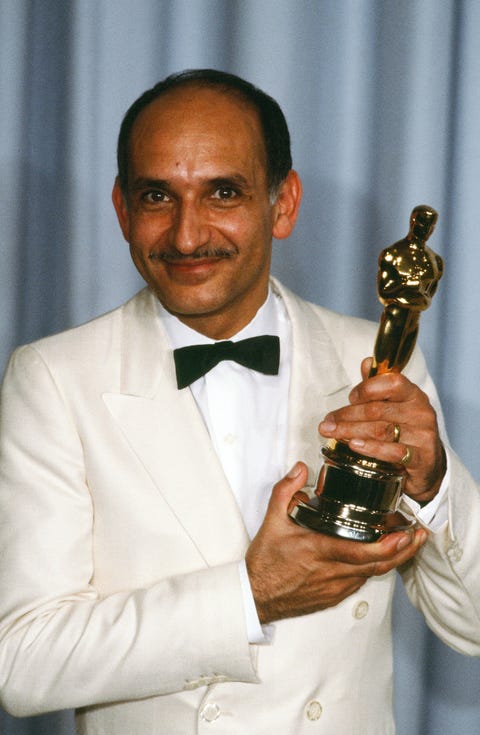 Getty Images
Kingsley brought Mahatma Gandhi to life on the big screen in the biographical drama Gandhi. "[The film] was made by my friend Sir Richard Attenborough, another great man of vision and courage," Kingsley said on stage. "And for all the men and women who worked on the film, this is an Oscar for vision, for courage, and for acting, and for peace. Thank you."
1984: Robert Duvall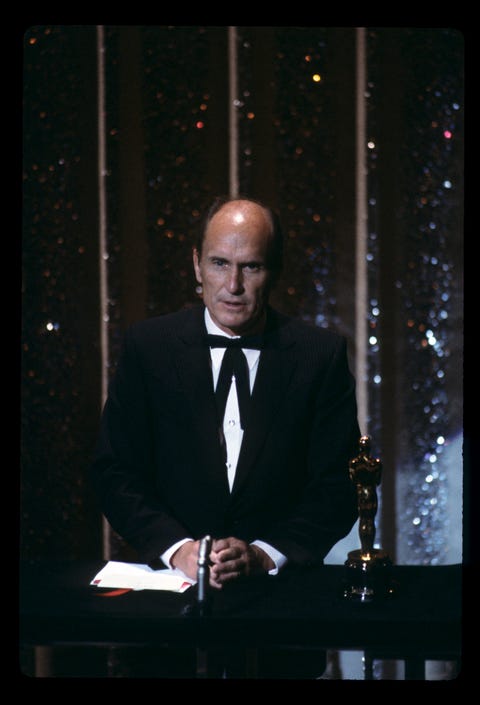 Getty Images
Duvall's role as a down-on-his-luck country singer in Tender Mercies earned him recognition in 1984. He acknowledged the country and Western music genre while accepting the award, saying, "I think it's a valid film, valid enough that we have gotten very much applause of a certain kind from certain members of the country Western community, such as my friend Johnny Cash, Willie Nelson, Waylon Jennings. And this is certainly a very high level of criticism coming from those people."
Advertisement - Continue Reading Below
1985: F. Murray Abraham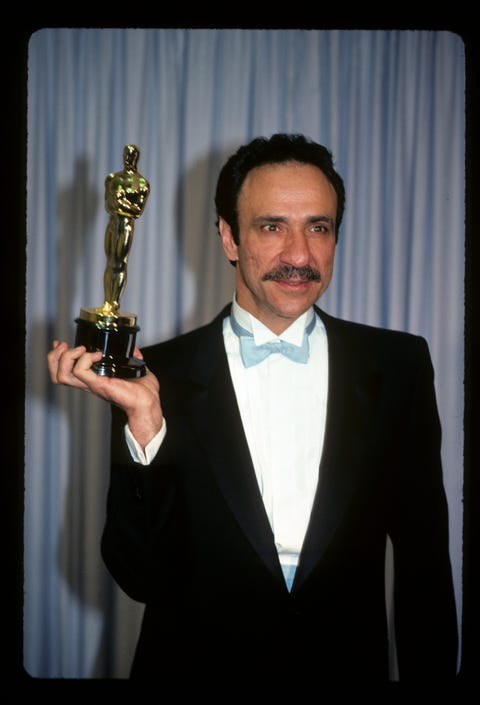 Getty Images
It was hard to find anyone who hadn't seen Amadeus by the 57th Academy Awards in 1985. Abraham portrayed Antonio Salieri, the rival of famed composer Wolfgang Amadeus Mozart. In his acceptance speech, he said, "It would be a lie if I told you I didn't know what to say because I've been working on this speech for about 25 years."
1986: William Hurt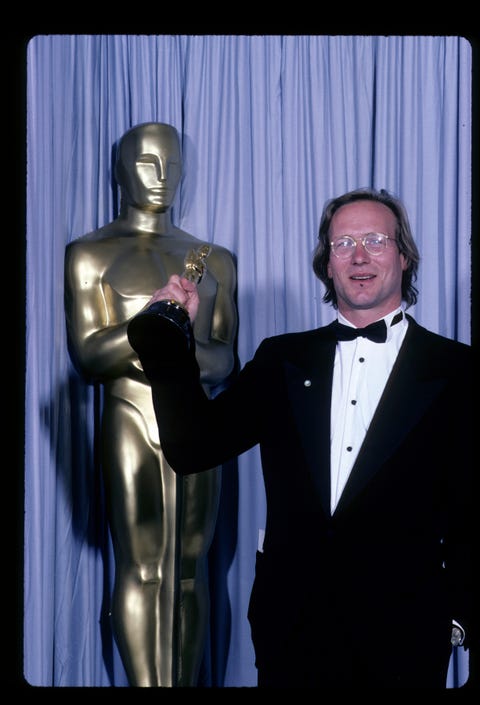 Getty Images
Nobody was more surprised about Hurt's win for his role in Kiss of the Spider Woman than Hurt himself. "I didn't expect to be here, so I don't know what I'm gonna say," he said. "I want to thank the courageous people in Brazil with whom I made this film. Saudade, Brazil. I am very proud to be an actor. Thank you very much."

1987: Paul Newman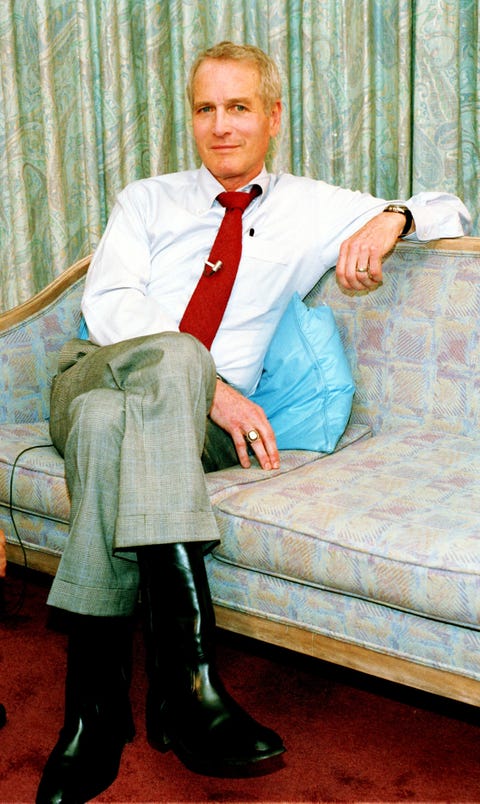 Getty Images
Newman was nominated six times in the Best Actor category before winning for the sports drama The Color of Money. Because he hadn't won for so many years, he decided not to attend the event that year. "This award, Paul, is long overdue," presenter and actress Bette Davis said, while accepting the statue on his behalf with film director Robert Wise.
Advertisement - Continue Reading Below
1988: Michael Douglas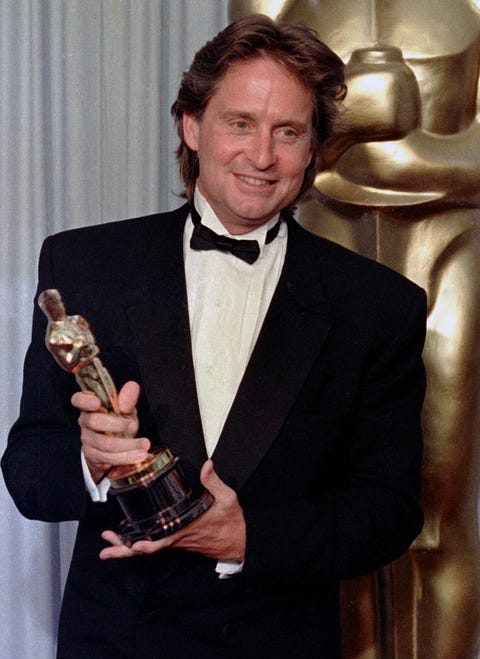 Getty Images
Douglas' only Best Actor win came in 1988 for Wall Street, a crime drama in which he starred opposite Charlie Sheen. In addition to thanking his cast and crew, he gave his famous dad, Kirk Douglas, a special shoutout: "And in particular to my father, who I don't think ever missed one of my college productions, for his continued support and for helping a son step out of his shadow. I'll be eternally grateful to you, Dad, for that."
1989: Dustin Hoffman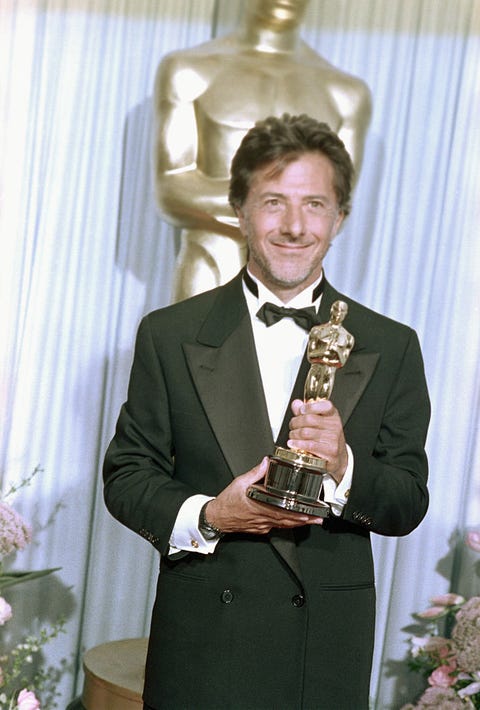 Getty Images
Dustin Hoffman scored his second Best Actor win for Rain Man and took time in his speech to acknowledge his father, who was battling with health issues at the time. "I understand that the hospital where he's at tonight, that a lot of people that I've met recently are gathered with him with tuxedos and Champagne cups and formals," he said, eliciting emotional cheers from the audience. "And they're all watching this show right now on a big TV that they rented. To my father and to his new friends: Here's looking at you."
1990: Daniel Day-Lewis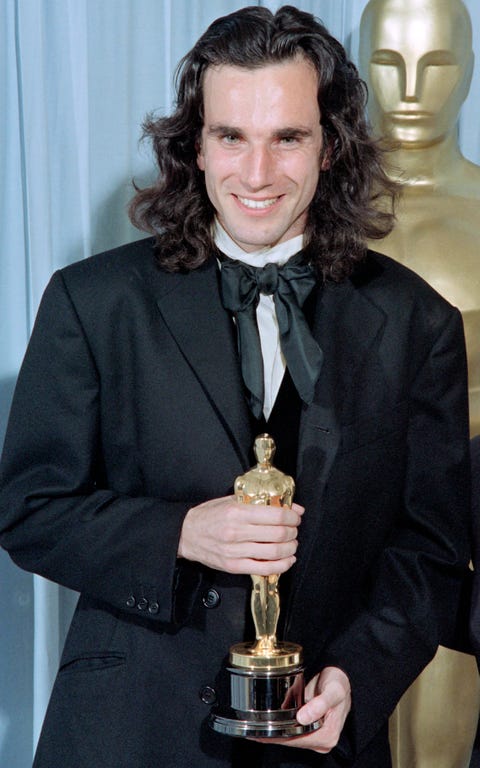 Getty Images
Emotions were running high when Day-Lewis accepted the award for his role in My Left Foot—a film based on a true story about Christy Brown, a boy with cerebral palsy who grew up to become an artist. "For everyone involved in the film, all our desire to make the film, all the strength that we needed, all the pleasure that we took in making the film came from Christy Brown," he said, honoring the late Brown. "When he was alive, he needed very little encouragement to make his voice heard. Now he needs a little more."
Advertisement - Continue Reading Below
1991: Jeremy Irons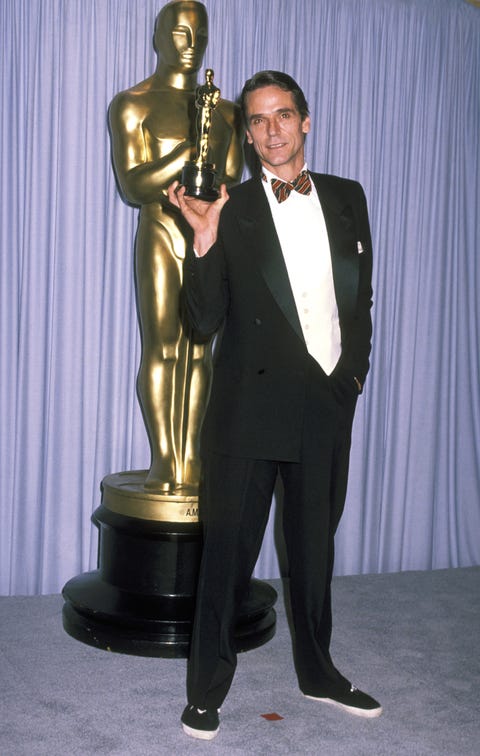 Getty Images
Irons certainly showcased his acting skills in Reversal of Fortune, a crime drama based on the true story of lawyer Claus von Bülow's murder conviction. In his acceptance speech, he made a sweet nod to a special someone: "If I may cut the call of a telephone to London where my wife is trying to keep awake in a hotel bedroom, I wish you were here to help me carry this because you helped me win it."
1992: Anthony Hopkins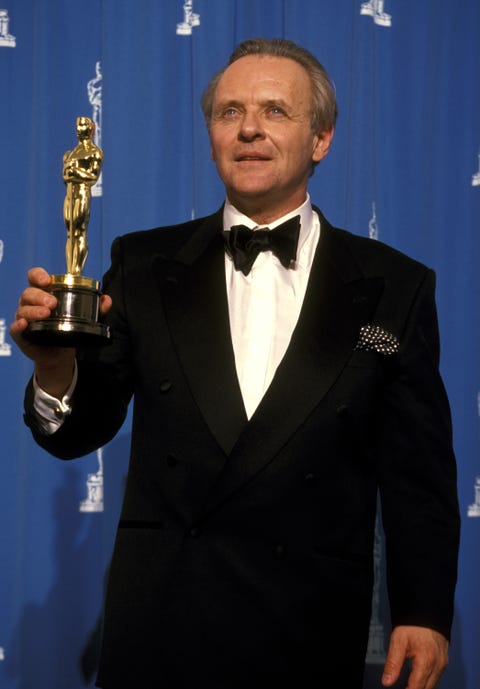 Getty Images
To this day, The Silence of the Lambs remains one of the most terrifying horror films of all time. That's why Hopkins received the award for his spine-chilling performance—but the actor was surprised by his win, saying, "My God. I can't believe it. This is really unexpected. It's a great honor to be here, especially with such great actors, like Nick Nolte and Warren Beatty and Robin Williams, [and] Robert De Niro."
1993: Al Pacino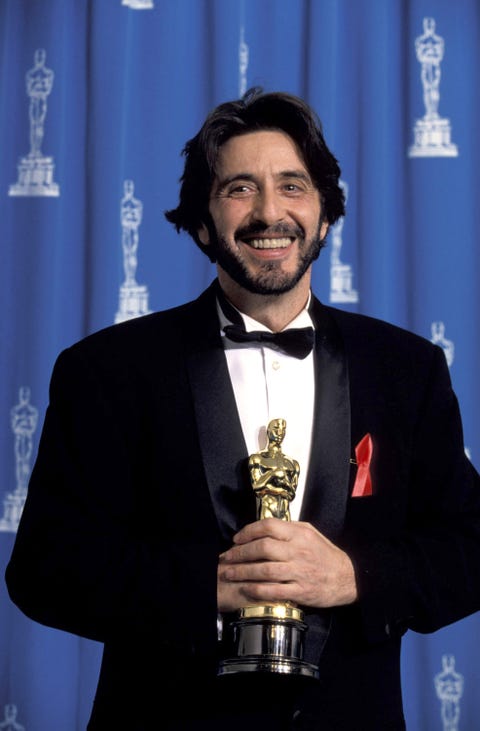 Getty Images
Pacino was already a household name by 1993, thanks to The Godfather, but it was his performance in Scent of a Woman that earned him his first—and only—Academy Award. "I can't forget the kids out there who may be thinking tonight that if he can do it, I can do it," he said. "So this is really a proud and hopeful moment for me, because I want to thank the Academy for giving us a gift of encouragement. And this is a gift, a great gift to me."
Advertisement - Continue Reading Below
1994: Tom Hanks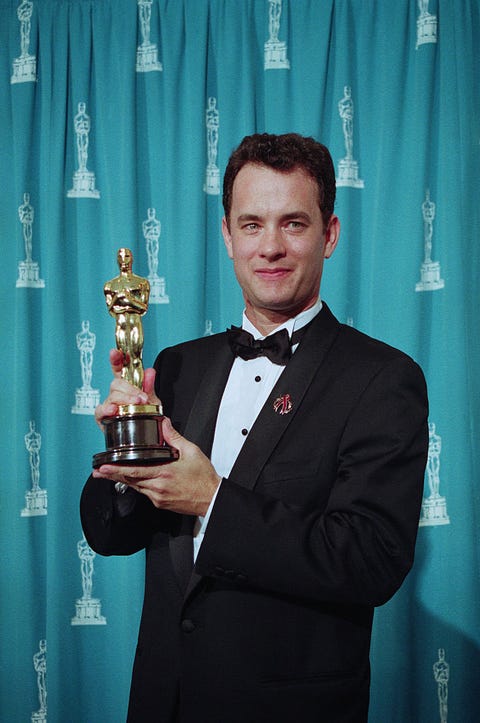 Getty Images
The legal drama Philadelphia—in which Hanks plays a gay man suing his employers for firing him over his AIDS diagnosis—earned him his first Best Actor win. "I know that my work in this case is magnified by the fact that the streets of heaven are too crowded with angels. We know their names. They number a thousand for each one of the red ribbons that we wear here tonight," he said on stage.
1995: Tom Hanks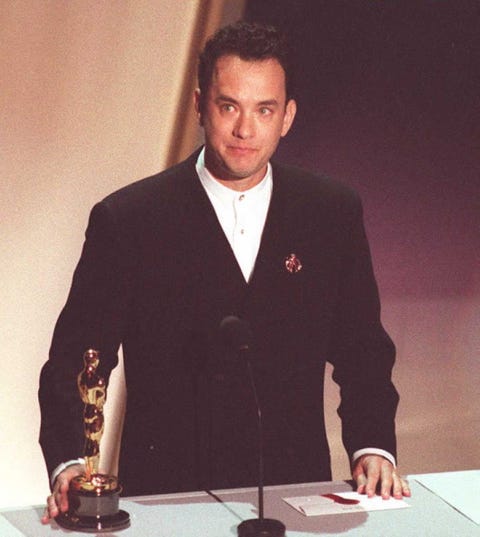 Getty Images
Hanks pulled off a rare back-to-back victory the following year, this time for the classic comedy-drama Forrest Gump. "I feel as though I'm standing on magic legs in a special effects process shot that is too unbelievable to imagine and far too costly to make a reality," he said. "But here is my mark, and there is where I'm supposed to look. And believe me, the power and the pleasure and the emotion of this moment is [as] constant [as] the speed of light."

Senior Editor, LIFT
Cristina Corvino is the Senior Editor for LIFT. A few of her favorite things include all things Christmas, cheese, coffee and baseball. (Let's go Mets!) She loves rewatching Gilmore Girls and Downton Abbey, and her favorite new(ish) shows are Ted Lasso and Trying. (Seriously, try it!)