10 Things You Might Not Know about Jeremy Renner
After a horrific snowplow accident, the Academy Award nominee is back in the spotlight with his new show Rennervations.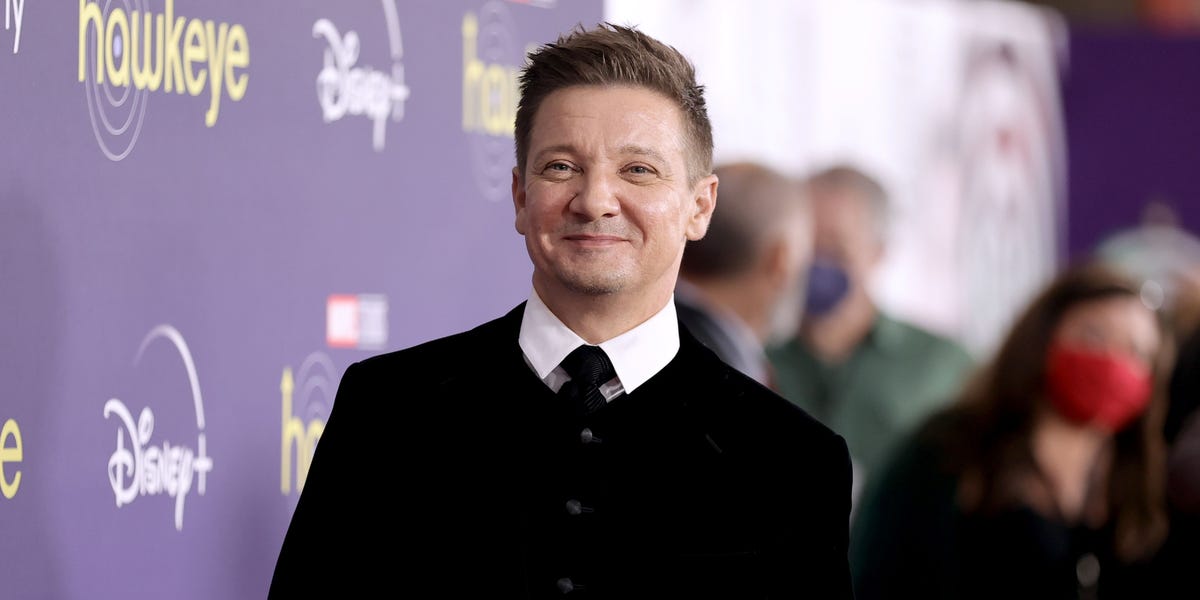 Getty Images
You might recognize Jeremy Renner as Marvel superhero Hawkeye, a role he's been cast in since 2011 when he first appeared in Thor. Since then, Renner has reprised his role as the arrow-slinging archer in several Marvel films and the Disney+ miniseries Hawkeye. In addition to playing Hawkeye, Renner has also appeared in several shows and movies including Mayor of Kingstown, The Bourne Legacy, The Hurt Locker, and The Town.
When he's not on set, the 52-year old Oscar-nominated actor has other hobbies that occupy his time including renovating and flipping houses. In fact, this passion project led to the development of Rennervations, another Disney+ series in which Renner and a team repurpose decommissioned government vehicles into things like a mobile recreation center and a water filtration truck for community use.
On April 11, Renner made his first public appearance since his horrific January snowplow accident for the Los Angeles premiere of Rennervations, which is now streaming on April 12 exclusively on Disney+. Whether you're a Marvel fan or into Renner's grittier roles, we bet there are a few lesser-known facts below about the actor that might surprise you.
Renner credits Rennervations with helping him heal after his snowplow accident in January.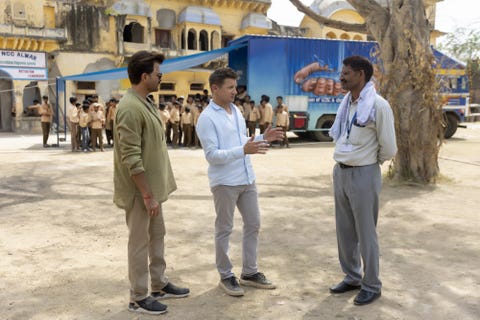 Mansi Midha
//
Disney
Renner isn't just an on-screen hero. On New Year's Day 2023, a 14,000-pound plow rolled over Renner as he saved his nephew from being hit by the machine. The incident caused blunt chest trauma, more than 30 broken bones, and left the actor in critical condition for several days. When speaking about the show, Renner told The Hollywood Reporter, "This is one of my biggest passions, and it's a driving force in my recovery, and I can't wait for the world to see it."
Acting wasn't his first career choice.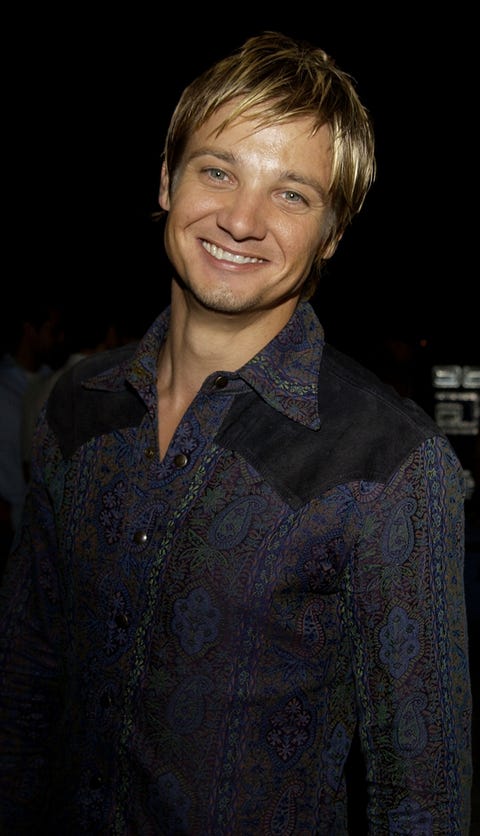 Getty Images
Renner says becoming an actor was a stroke of "dumb luck" that occurred when he was a student at California's Modesto Junior College. "[I] took an acting class as an elective, and that's when everything kind of shifted for me," Renner told Vanity Fair. Originally, Renner had been interested in computer science, criminology, and psychology.
Renner worked as a makeup artist to support himself early in his acting career.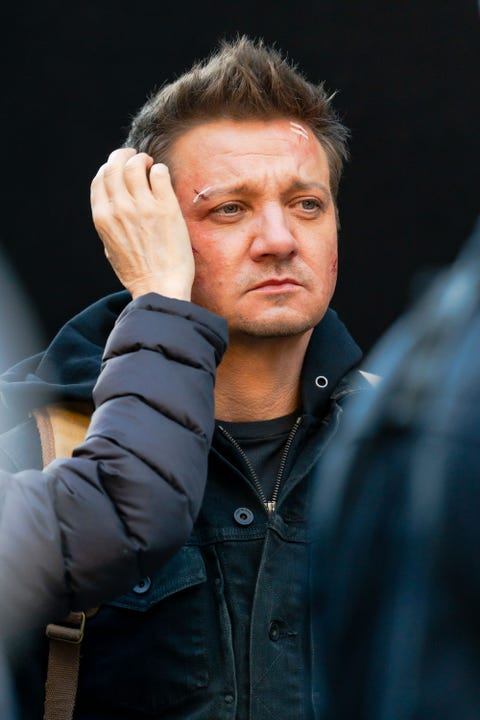 Getty Images
As an actor who was just getting his start in Hollywood, Renner had to find ways to support himself between gigs. He worked as a makeup artist on weekends for approximately eight years which allowed him to go on auditions and perfect his acting chops for the bigger roles that he'd eventually land.
Advertisement - Continue Reading Below
Renner is part of the National Lampoon's franchise.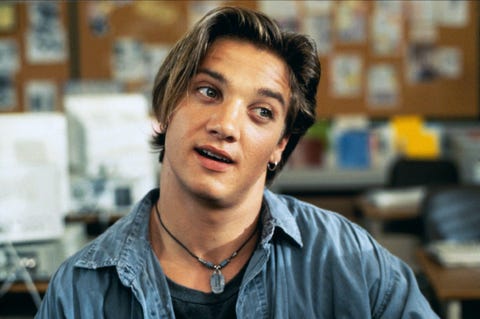 Alamy
You can see a young Renner in one of his earliest roles as Mark "Dags" D'Agostino in National Lampoon's Senior Trip (1995). Recalling the roles he's played throughout his career, Renner says booking Senior Trip felt like winning the lottery and called it "a big, big milestone."
He is a multitalented musician.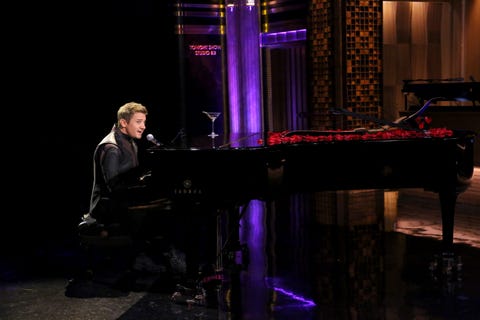 Getty Images
That's right, Renner is quite the singer—and songwriter and musician who plays the guitar, keyboard, and drums. Renner has worked on covers of popular songs, such as The Animals' "House of the Rising Sun", and original music, which includes two EPs, Live for Now and The Medicine.
Renner has a matching tattoo with the original Avengers cast.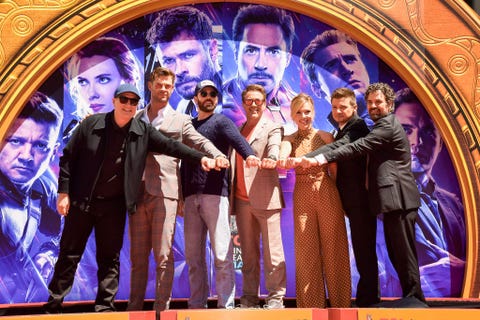 Getty Images
Advertisement - Continue Reading Below
He got his role in Mission Impossible: Ghost Protocol after an unexpected phone call from Tom Cruise.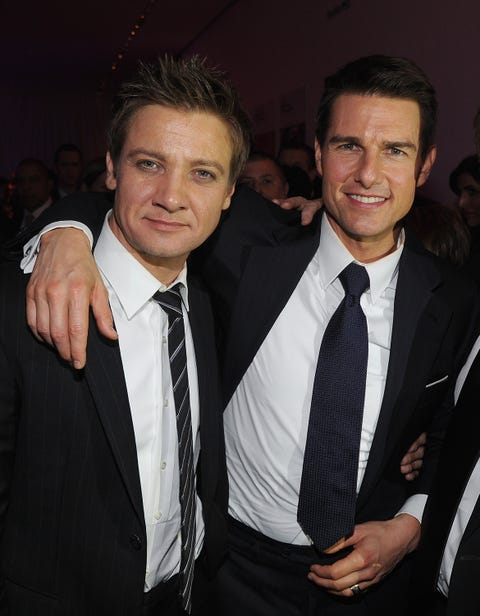 Getty Images
After an impromptu meeting set up by director J.J. Abrams, Renner met Tom Cruise, and they discussed Cruise's upcoming Mission Impossible film. Nothing concrete came out of the meeting until Cruise called Renner up and asked if he was interested to which Renner, who hadn't seen a script and had no idea what the role entailed, replied, "Yeah, of course, I'll do it." He played William Brandt, an IMF aide and analyst, in the 2011 movie.
Renner player sadistic serial killer Jeffrey Dahmer 20 years before Evan Peters did.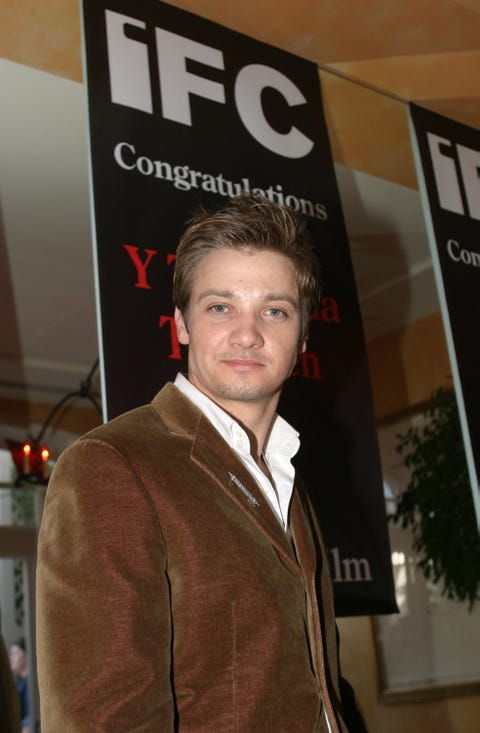 Getty Images
Renner admitted that he actually didn't know who Jeffrey Dahmer was when he took on the role. In a 2009 interview, Renner described the shooting of Dahmer (2002) as a "whirlwind," noting that almost immediately after reading the script, the crew began shooting principal photography and then "two weeks later, we're done." In order to play such a twisted character, Renner said he had to let himself explore the darker, weirder parts of himself.
Renner is a two-time Academy Award nominee.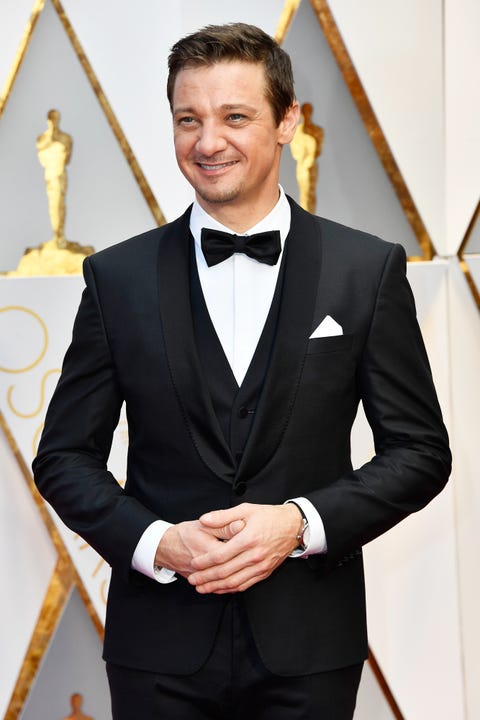 Getty Images
Renner has been nominated for Best Actor for his work in The Hurt Locker (2008), a role in which he plays William James, a sergeant skilled at defusing explosives. Renner's other nomination was for Best Supporting Actor in The Town (2010), in which he plays hot-headed bank robber James "Jem" Coughlin.
Advertisement - Continue Reading Below
There was once a Jeremy Renner app.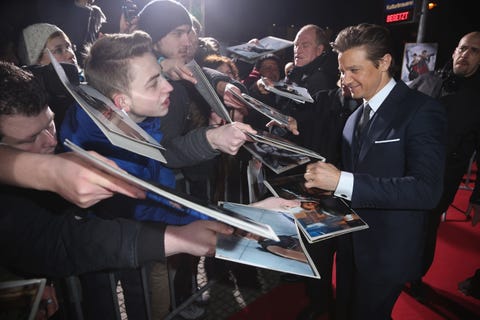 Getty Images
In 2017, an app called Jeremy Renner Official was launched to connect Renner to his fans and so that fans could provide feedback on Renner's movies and shows. It was short-lived, however, and shut down in September 2019 due to trolling.