Lionel Messi and 7 Other Celebrities Who Evaded Taxes
Musicians, actors, and athletes are among the famous figures who have run into legal trouble for taxes owed.
By Tyler Piccotti
Argentinian soccer superstar Lionel Messi can dodge just about any defender on the pitch. But tax collectors have been another story.
Messi, the Pairs Saint-Germain attacker who led Argentina to the 2022 FIFA World Cup championship, and his father, Jorge Horacio, were found guilty by a Spanish court on three counts of tax fraud equaling up to $4.68 million from image rights in 2016. Messi agreed to pay a fine of about $285,000 in July 2017, erasing a 21-month prison sentence.
While Messi avoided jail time, other notable celebrities haven't been as fortunate with their financial transgressions. With the United States filing deadline for federal income taxes quickly approaching on April 18, here are some other big names that are famous for running afoul of tax laws.
Al Capone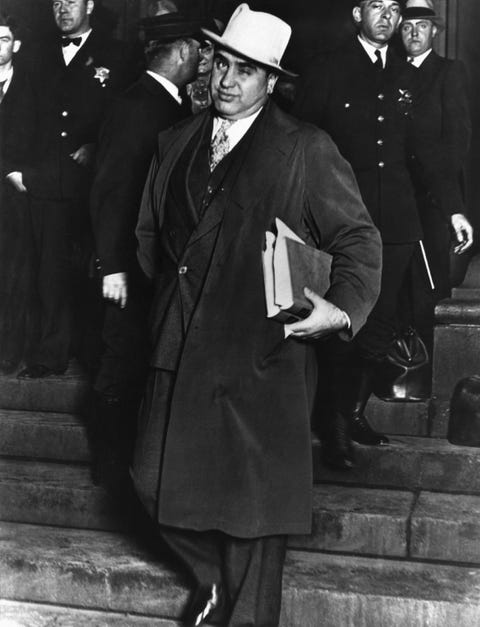 Getty Images
A federal grand jury indicted notorious gangster Al Capone, leader of the Chicago Outfit crime syndicate, with 22 counts of tax evasion totaling over $200,000 in 1931 (equivalent to more $3.8 million today).
Capone and his men attempted to bribe and intimidate the jury in the case, but federal agent Eliot Ness and his team discovered the plot. A new pool of jurors convicted Capone of several counts on October 17, 1931. He was sentenced to 11 years in prison and ordered to pay $50,000 in fines and $30,000 in court costs.
Capone began serving time at the U.S. Penitentiary in Atlanta but was moved to Alcatraz in San Francisco in August 1934. He was released for good behavior in 1939 and died on January 25, 1947.
Chuck Berry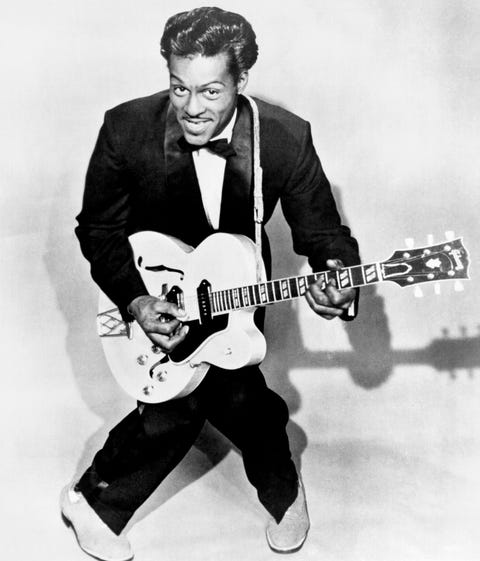 Getty Images
Rock legend Chuck Berry, known for the song "Johnny B. Goode," didn't set a good example when it came to his taxes. Berry pleaded guilty in 1979 to not paying $110,000 in taxes from cash earnings at his live shows throughout the decade, according to Vulture. (Today, that would amount to more than $475,000.) He was sentenced to four months in prison and 1,000 hours of community service.
The tax crimes weren't Berry's only legal troubles. In December 1959, he was arrested in St. Louis for charges related to transporting a 14-year-old girl across state lines for "immoral purposes." He was convicted of violating the Mann Act in 1960, according to History.com, but his five-year sentence was vacated because of racial comments made by the judge during his trial. Still, he was re-convicted in a March 1961 retrial and served 20 months in federal prison.
Berry died on March 18, 2017.
Pete Rose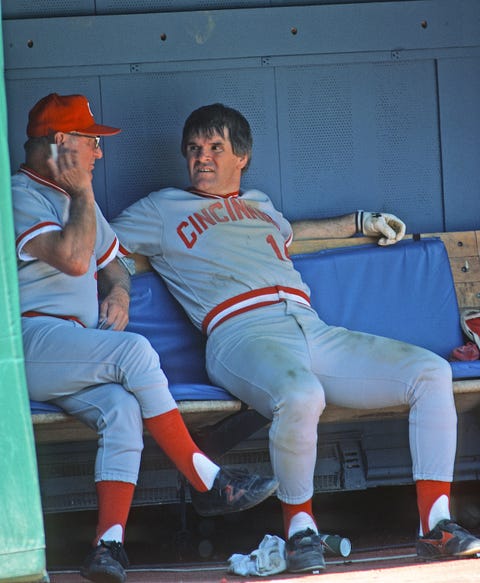 Getty Images
Baseball's hit king is well-known for receiving a 1989 lifetime ban from the sport for betting on games, thereby excluding him from induction into the National Baseball Hall of Fame. But Rose, 81, is also guilty of tax crimes.
In April 1990, Rose pleaded guilty to two felony charges of filing false tax returns. According to the Los Angeles Times, he admitted to failing to report $354,968 of income from memorabilia sales, autograph signings, and personal appearances over a four-year period starting in 1984.
As part of a plea agreement, Rose avoided prosecution for more serious charges of tax evasion. He served five months at a minimum security prison in Illinois and was released in January 1991.
Advertisement - Continue Reading Below
Willie Nelson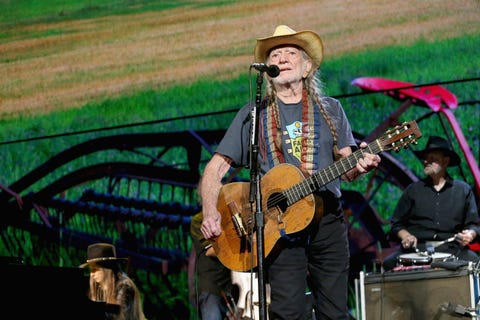 Getty Images
According to History.com, country legend Wille Nelson owed more than $16 million to the Internal Revenue Service after investing in an illegal tax shelter during the 1980s. The federal government seized his assets on November 9, 1990.
Nelson's lawyers reached a deal with the IRS in 1993 to settle the debt with a $6 million payment (plus $3 million more that had already been paid), but that was still much more than the singer, now 89, could afford. He released the album The IRS Tapes: Who'll Buy My Memories? in 1991 to help raise funds.
Wesley Snipes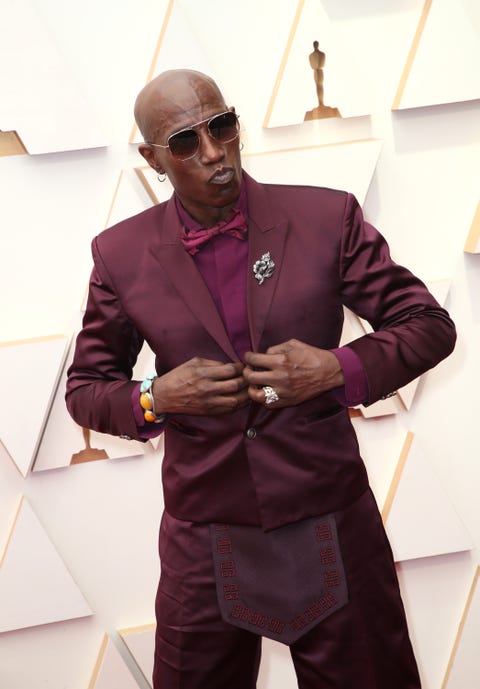 Getty Images
In February 2008, a federal jury convicted actor Wesley Snipes—the star of the Blade film series, as well as the sports comedies Major League (1989) and White Men Can't Jump (1992)—on three counts of failing to file to file tax returns from 1999 through 2001. Two months later, he was sentenced to 12 months in prison for each count.
According to Newsweek, Snipes owed $23.5 million and had offered to pay only $842,000 to clear his debt.
Snipes, 60, unsuccessfully appealed the ruling and eventually surrendered at McKean Federal Correctional Institution in Pennsylvania on December 8, 2010. He served two and a half years of his sentence and was released in April 2013.
In a 2020 interview with The Guardian, Snipes said he "came out a clearer person. Clearer on my values, clearer on my purpose, clearer about my relationship with my ancestors and the great god and the great goddess above, and clearer on what I was going to do once I had my freedom back."
Julie and Todd Chrisley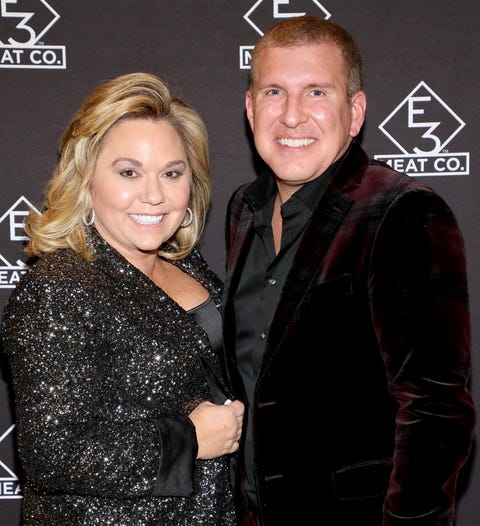 Getty Images
One of the most recent high-profile tax fraud cases involved Julie and Todd Chrisley, the stars of the USA Network reality series Chrisley Knows Best.
On June 7, 2022, a jury convicted the couple on charges of conspiracy to commit bank fraud, bank fraud, wire fraud, and conspiracy to commit tax evasion. According to the U.S. Attorney's Office for the Northern District of Georgia, the Chrisleys failed to file tax returns or pay taxes for the 2013 through 2016 tax years.
They reported to prison in January 2023. Todd, 54, was sentenced to 12 years at Florida's Federal Prison Camp Pensacola. Julie, 50, began her 7-year sentence at Federal Medical Center in Lexington, Kentucky.
Associate News Editor, Biography.com
Tyler Piccotti joined the Biography.com staff in 2023, and before that had worked almost eight years as a newspaper reporter and copy editor. He is a graduate of Syracuse University, an avid sports fan, a frequent moviegoer, and trivia buff.