10 Things You Might Not Know About MLB Superstar Shohei Ohtani
The Los Angeles Angels pitcher and 2021 American League MVP helped Japan beat the United States to win the World Baseball Classic on Tuesday.
By Tyler Piccotti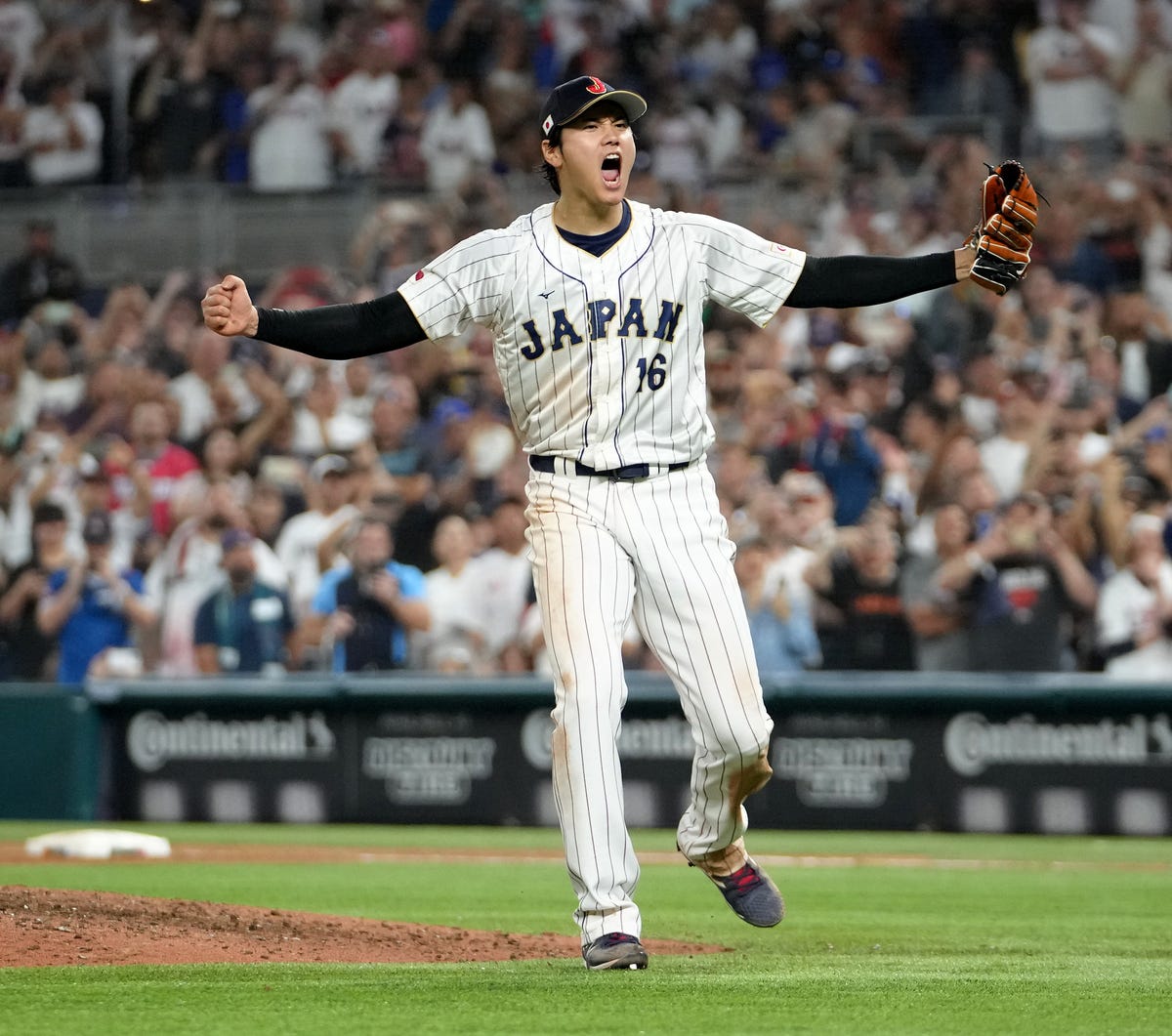 Getty Images
The greatest "Sho" on earth—or at least a baseball field—is already off to a monumental start in 2023.
Shohei Ohtani, the two-way superstar of Major League Baseball's Los Angeles Angels, added a world championship to his credentials on Tuesday by leading the Japanese national team past the United States in the final of the World Baseball Classic. He struck out Angels teammate Mike Trout in the championship clinching at-bat.
With MLB Opening Day quickly approaching on March 30, here are some things you might not know about the 28-year-old phenom from Oshu, Japan, and his rise to baseball fame.
Ohtani could throw almost 100 mph in high school.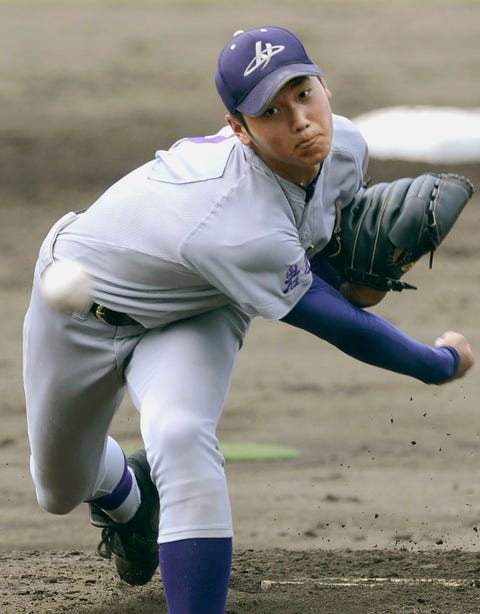 Getty Images
According to The Ringer, Ohtani attracted the attention of MLB scouts in 2012 when he set a Japanese high school record by throwing a 99.4-mph pitch for Hanamaki Higashi High School. Ohtani originally wanted to sign with an MLB organization out of high school but instead started his career with Japan's Hokkaido Nippon-Ham Fighters in 2013.
Ohtani also swam in high school.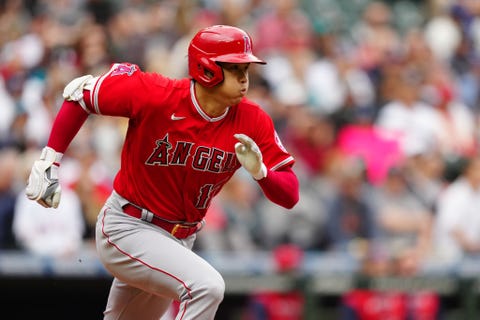 Getty Images
Ohtani's high school baseball coach Hiroshi Sasaki instructed his players to swim as part of their workouts, according to a 2021 Los Angeles Times column. Sasaki said Ohtani was particularly fast in the pool. "The swimming coach here said he could have made the Olympics," Sasaki said, according to the column.
Ohtani comes from an athletic family.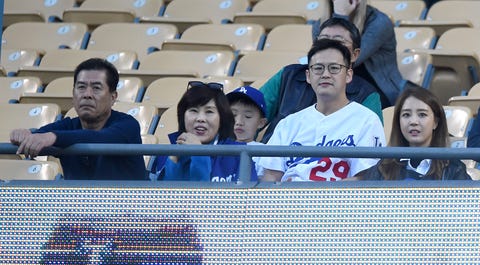 Getty Images
Ohtani's parents were impressive athletes in their own right. His father, Toru Ohtani, played semi-professional baseball, and his mother, Kayoko Ohtani, is an accomplished badminton player, according to the Associated Press.
Advertisement - Continue Reading Below
He's playing for the Angels on a (relative) bargain.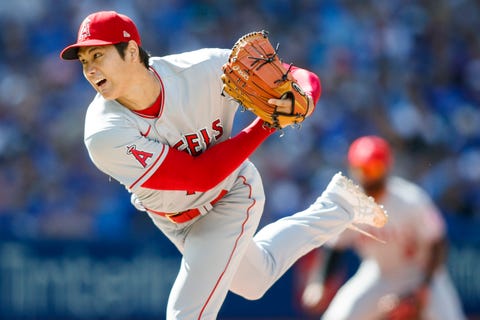 Getty Images
Ohtani was second in MVP voting in 2022 but isn't even the most or second most expensive player on his team. Ohtani's contract is worth $30 million this season, according to Baseball Reference. That puts him behind teammates Anthony Rendon ($38.6 million) and Mike Trout ($37.1 million).
He's already one of the best MLB sluggers from Japan.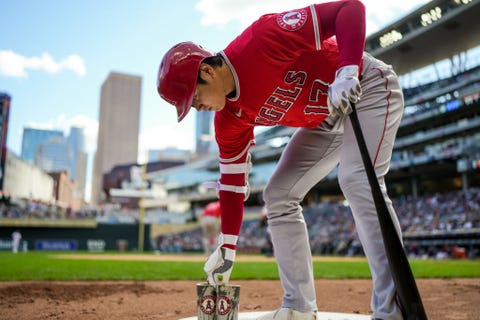 Getty Images
With 46 home runs in 2021 and 34 home runs in 2022, Ohtani became the first Japanese MLB player to hit 30 or more home runs in consecutive seasons. His 127 career home runs rank second for Japanese-born players, trailing only longtime New York Yankees outfielder Hideki Matsui.
Ohtani has had multiple walk-up songs.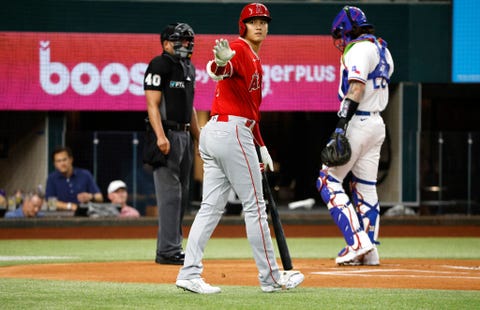 Getty Images
MLB players usually have a signature song that plays when they walk toward the batter's box or the pitcher's mound. Ohtani has had several—including "Twinbow" by Slushii and Marshmello and "Do Or Die" by Afrojack and Thirty Seconds to Mars, according to the Angels official site, as well as the theme from Game of Thrones.
Notably, the entire Angels team turned to Nickelback during the 2022 season as a lighthearted attempt to snap a 13-game losing streak. Ohtani's song was "Photograph."
Advertisement - Continue Reading Below
Ohtani shares a record with Babe Ruth.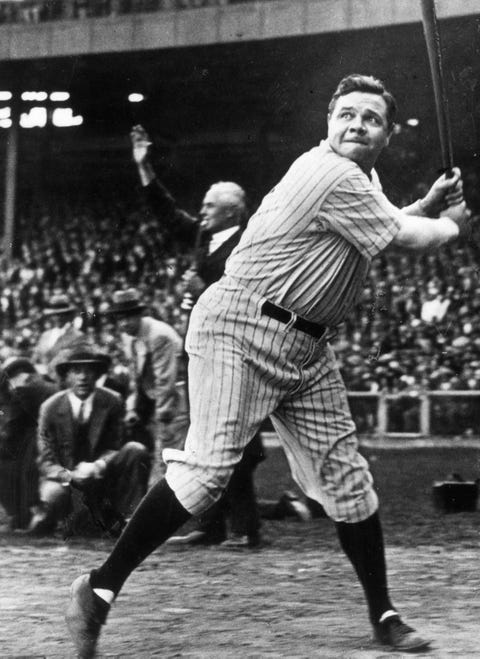 Getty Images
Ohtani and legendary slugger Babe Ruth are the only two players in the history of the majors to hit at least 10 home runs and win 10 games as a pitcher in the same season. Ruth accomplished the feat 104 years prior to Ohtani in 1918, according to ESPN.
Ohtani was an All-Star pitcher and hitter in the same year.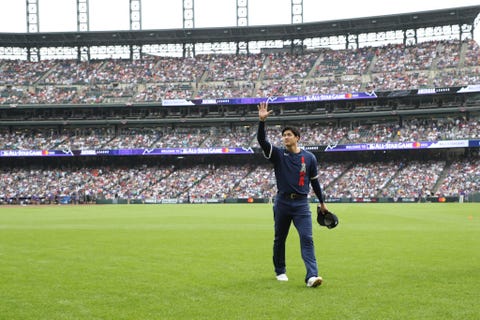 Getty Images
Ohtani became the first player to be selected to the MLB All-Star Game as a pitcher and position player in 2021, according to his Angels player notes. He threw a scoreless inning in the game on July 13 at Colorado's Coors Field and went hitless in two at-bats.
Ohtani also competed in the Home Run Derby that year, hitting 28 of them.
Ohtani's favorite players include the Padres' Yu Darvish.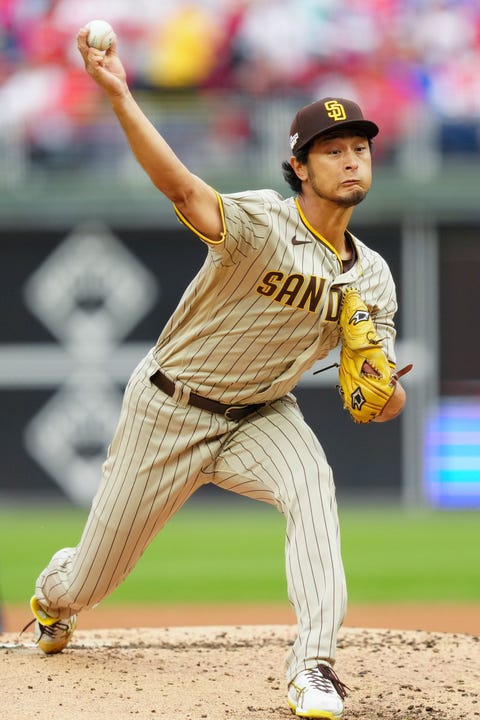 Getty Images
Ohtani's favorite players are fellow countrymen Yu Darvish of the San Diego Padres and the aforementioned Hideki Matsui. Darvish, a pitcher with 95 career MLB wins, and Ohtani were teammates on the Japanese squad that claimed World Baseball Classic victory on Tuesday.
Advertisement - Continue Reading Below
Ohtani is a serious sleeper.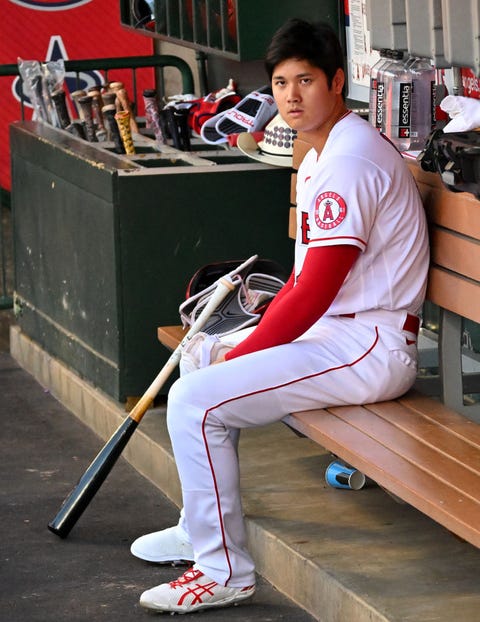 Getty Images
Ohtani cites his sleeping habits as an important part of his on-field success. According to Kyodo News, Ohtani will often sleep 10 or more hours in a single day and frequently works naps into his baseball routine. He even has custom pillows stuffed with extra material in order to maintain their height.
Associate News Editor, Biography.com
Tyler Piccotti joined the Biography.com staff in 2023, and before that had worked almost eight years as a newspaper reporter and copy editor. He is a graduate of Syracuse University, an avid sports fan, a frequent moviegoer, and trivia buff.