40 of Matt Damon's Best Movies Throughout His Career
From his one line in Mystic Pizza to Air with Ben Affleck — and everything in between.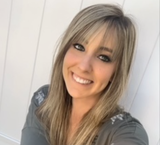 By Janaya Wecker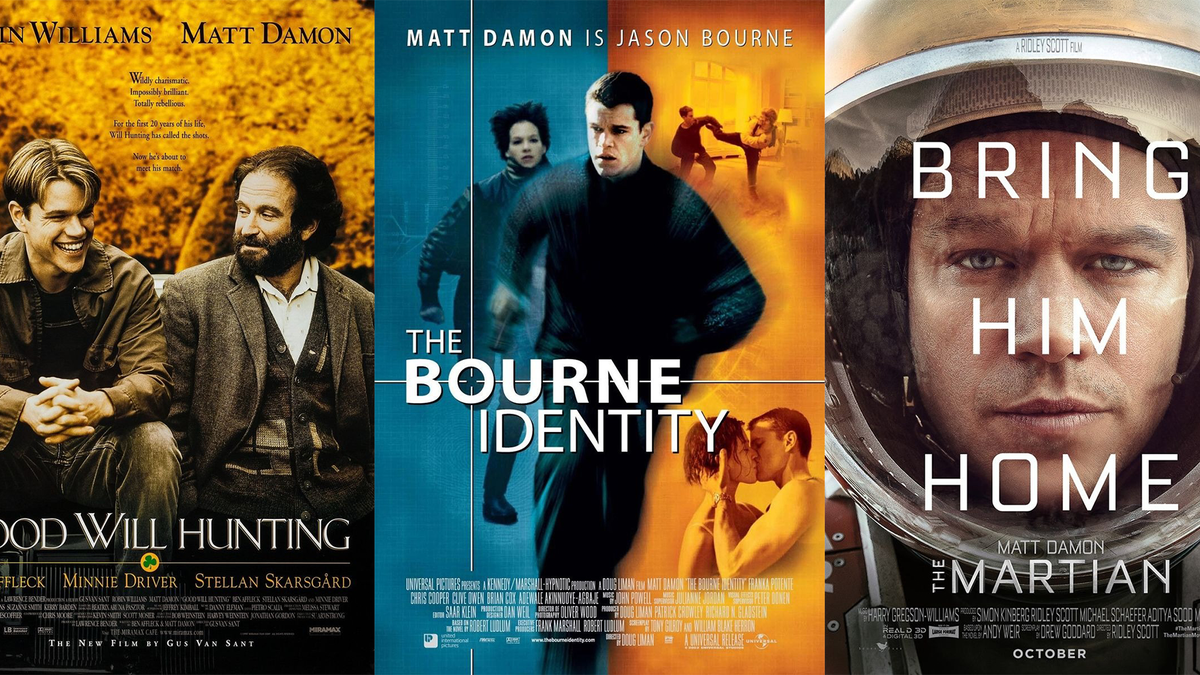 Matt Damon is a movie star in every sense of the word. From action films to war dramas to comedies, there's not much he hasn't tapped into as a leading man. His big-screen debut was in Mystic Pizza in 1988, but the actor didn't gain international fame and attention from critics until nearly a decade later.
Born in Cambridge, Massachusetts, Damon grew up two blocks away from another future Hollywood icon—Ben Affleck. After discovering a shared love of the Boston Red Sox, Dungeons and Dragons, and their local movie theater, they eventually caught the acting bug in high school. Damon enrolled at Harvard University to study English, but he left to pursue a career in show business. The move ended up paying off—and less than a decade later, in 1997, he found himself on stage accepting an Oscar for Good Will Hunting.
With over 90 acting credits, 29 producing credits, and four writing credits to his name, Damon has created an impressive legacy for himself. Take a look back at some of his best movies through the years, as well as what makes these roles so special to him.
Air (2023)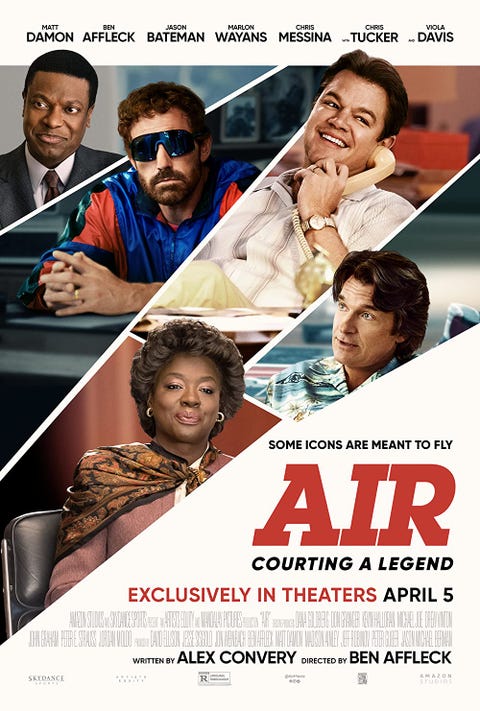 Warner Bros.
In one of his most recent roles, Matt Damon plays shoe salesman Sonny Vaccaro as he leads Nike to the signing of basketball legend Michael Jordan. Directed by (and also starring) Ben Affleck, the film marked the 20th time the famous friends have collaborated on a project together.
Good Will Hunting (1997)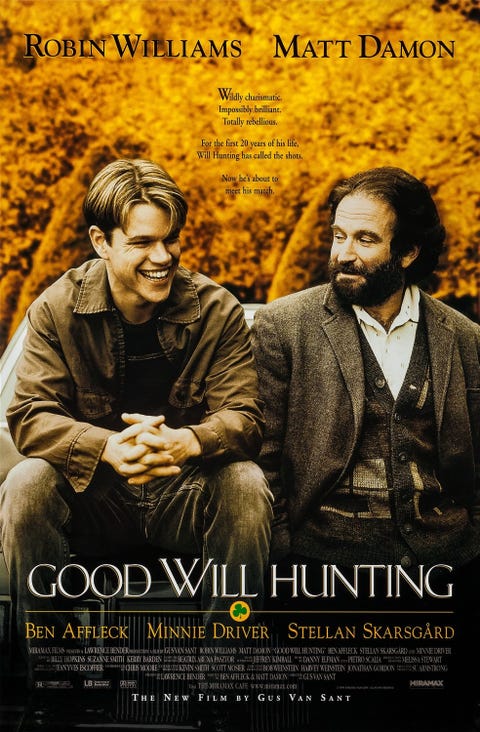 Miramax
Damon loved bringing his idea of Will, a janitor-slash-math-prodigy, to life. In fact, after writing the script with Affleck, he broke into tears of joy on the first day of filming. "I think we wrote thousands and thousands of pages. I don't think we really knew what we were doing," he later told Jimmy Fallon.
True Grit (2010)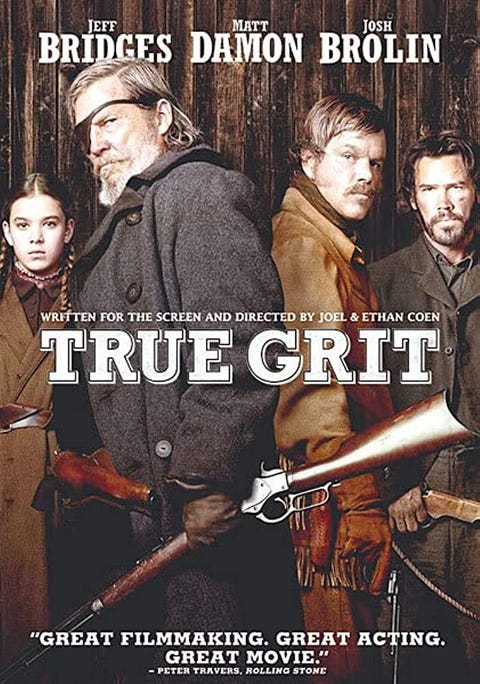 Paramount Pictures
Though La Boeuf was a supporting role in the film (about a teenager solving her father's murder), Damon found ways to make the part his own. The two front buckles on his cowboy hat form the letter "B," paying homage to his beloved Boston Red Sox.
Advertisement - Continue Reading Below
Saving Private Ryan (1998)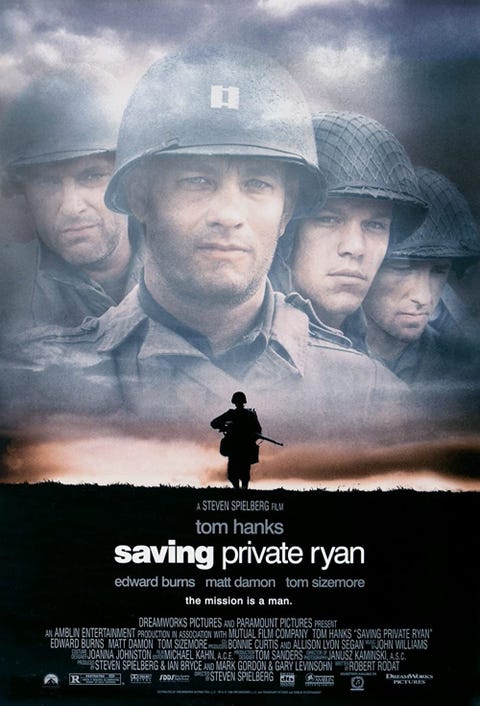 DreamWorks Distribution
Playing Private Ryan was an isolating experience for Damon, as he was kept away from the other actors and not allowed to attend boot camp training with them, the actor told Hot Ones host Sean Evans. Director Steven Spielberg's goal was to create a feeling of resentment between him and the rest of the cast that would translate on-screen.
Ford v Ferrari (2019)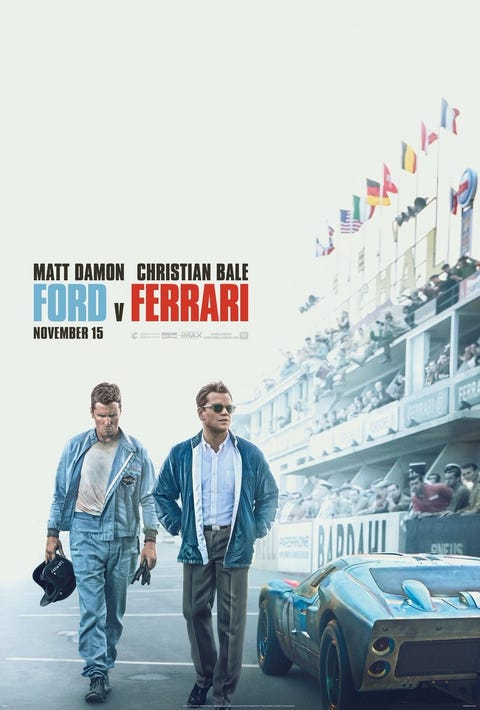 Twentieth Century Fox
As Carroll Shelby, Damon told the true story of the man who dared to race a Ford. He took many steps to transform himself into the car designer, including getting a perm and working with a dialect coach to perfect a Texas drawl.
The Bourne Identity (2002)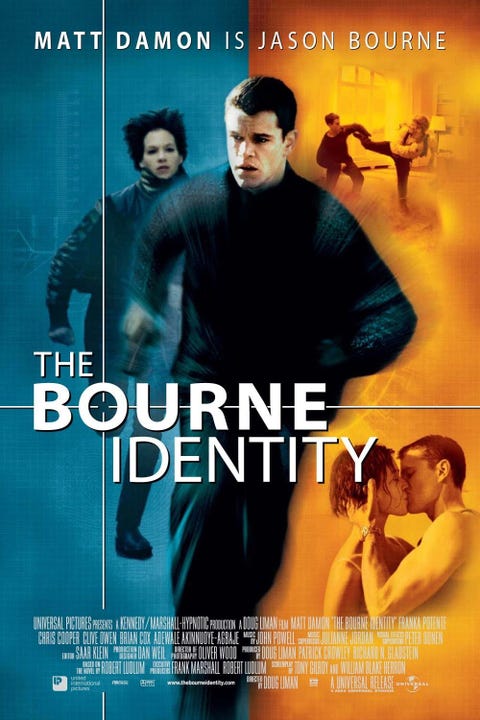 Universal Pictures
While dodging assassins and trying to regain his memory, amnesiac Jason Bourne uncovers deadly secrets. Filming the action-packed movie wasn't easy for Damon. In fact, he had to scale a building himself—without a stunt double. He later called it "the most grueling thing I had to do."
Advertisement - Continue Reading Below
The Bourne Supremacy (2004)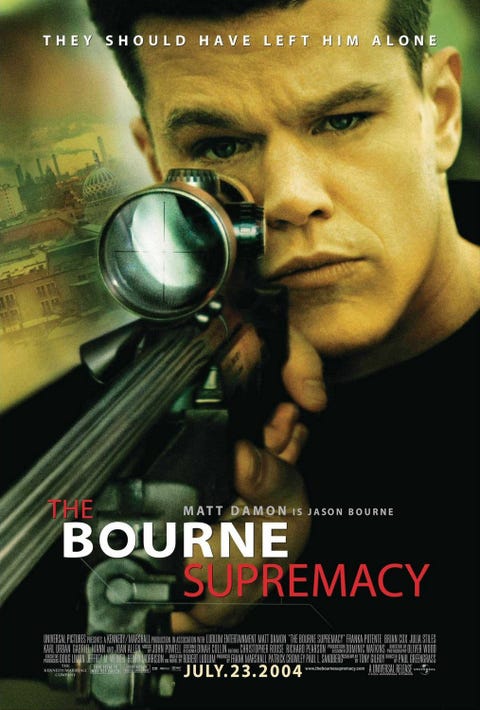 Universal Pictures
The much-anticipated sequel didn't disappoint. Returning to his assassin roots, Damon's character quickly learns it's either kill or be killed—and it was just as difficult to film this movie for the actor as the original. In fact, Damon accidentally knocked out one of his costars, Tim Griffin, during an intense fight scene.
The Bourne Ultimatum (2007)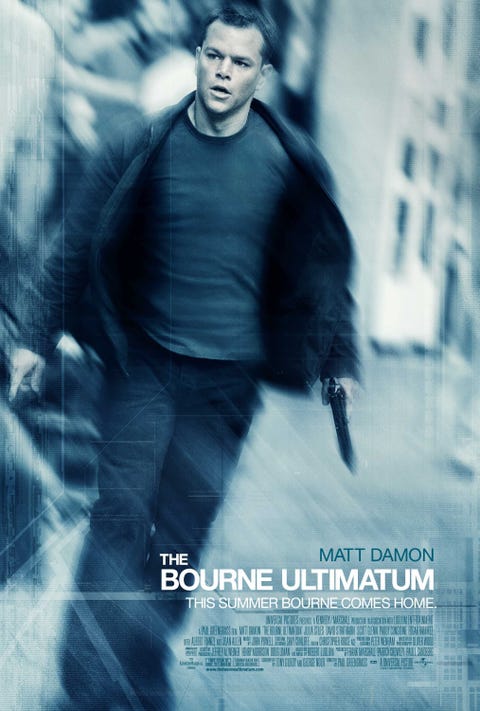 Universal Pictures
Damon was back in action three years later, escaping assassins and piecing together his character's past once again. Not only did the film win three Academy Awards—for Best Sound Mixing, Best Film Editing, and Best Sound Editing—but it was also the only Bourne movie to be nominated for an Oscar at all.
Jason Bourne (2016)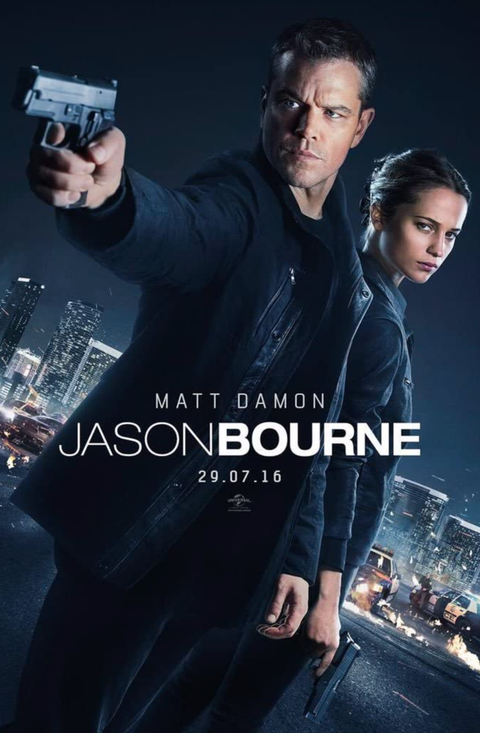 Universal Pictures
In Damon's last movie as Jason Bourne, his iconic character is drawn out of hiding for the final time. Physically training to play the former CIA operative was much more challenging in his forties, the actor later admitted, leading to a stricter diet and exercise regimen than necessary for the past films.
Advertisement - Continue Reading Below
The Martian (2015)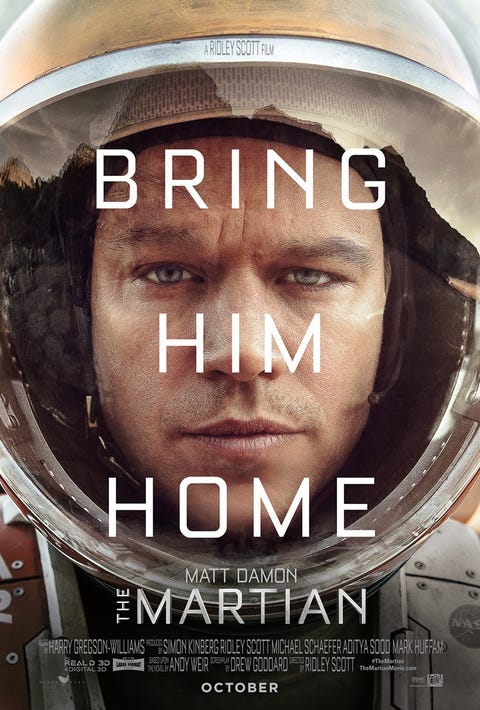 Twentieth Century Fox
As an astronaut stranded on Mars, Damon was able to explore his emotional side. In fact, he revealed his character's most tearful scene was very much real. Once his costars left the set, he played their pre-recorded voices from inside his space suit, helping him tap into an isolated mindset.
Behind the Candelabra (2013)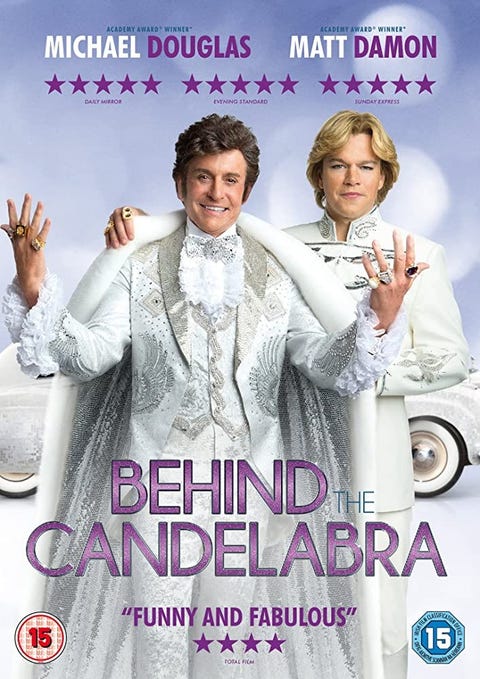 HBO
Portraying Scott Thorson and his six-year romance with Liberace was a big task. While Damon was 42 during filming, the real Thorson was actually only 18 when he first met the music star. To help him appear younger, the actor wore a wig for the entire film.
The Departed (2006)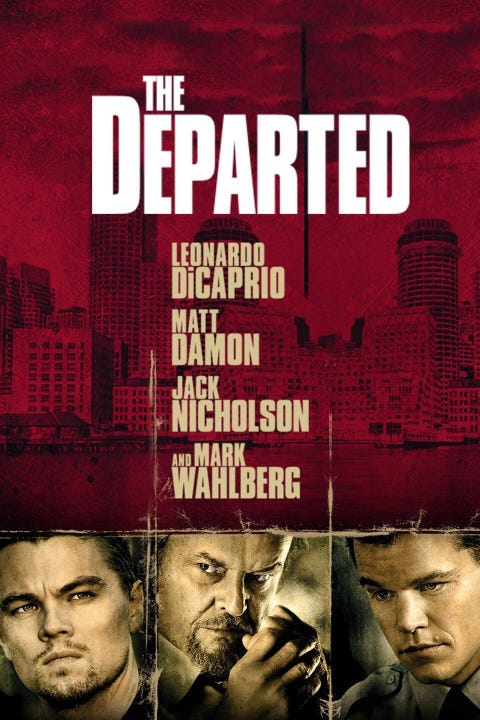 Warner Bros.
Perfecting his role as an undercover-cop-turned-mob-mole took some heavy research. To prepare for the crime drama, Damon worked with a Massachusetts State Police unit out of Boston. He tagged along on routine patrols, studied them through an actual drug raid, and was even taught how to pat down a suspect.
Advertisement - Continue Reading Below
Contagion (2011)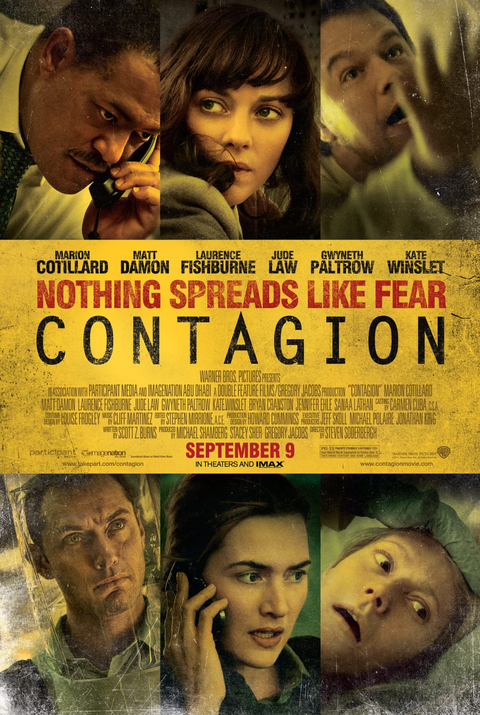 Warner Bros.
In this intense star-studded drama, Damon plays a man just trying to survive in a pandemic-ridden world—a story that hit especially close to home once COVID-19 began to spread nearly a decade later. In 2020, the actor and his costars released a public service announcement encouraging fans to socially distance and follow CDC guidelines.
The Talented Mr. Ripley (1999)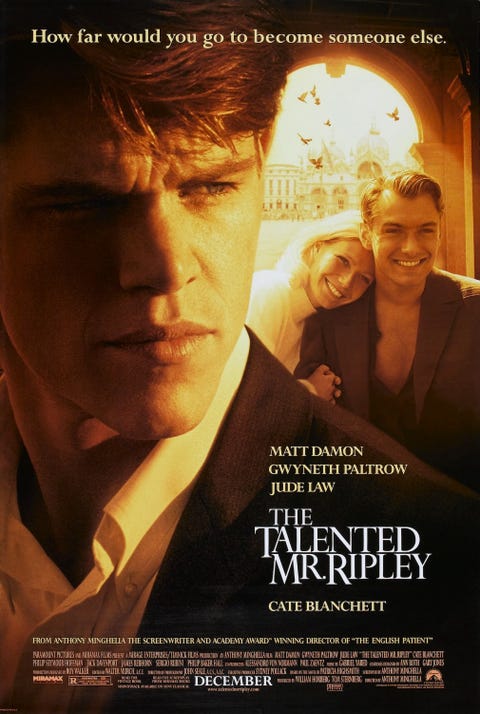 Paramount Pictures
Damon transported audiences back to the 1950s as Tom Ripley, a young, down-on-his-luck man who transforms his world through forgery, lying, and impersonation. The actor—who lost 30 pounds and learned to play the piano for the role—once called this film his favorite of his entire career.
Ocean's Eleven (2001)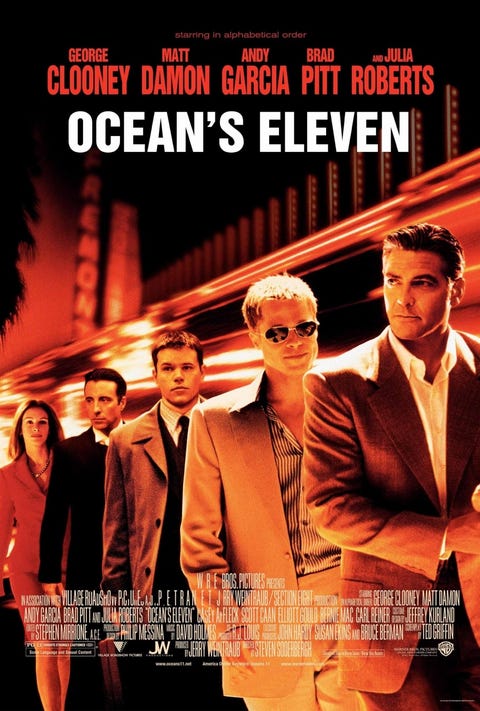 Warner Bros.
In this beloved action movie, Damon's character, Linus, acts as an accomplice in the ultimate casino heist. While it's hard to imagine anyone else playing the professional pickpocket, the part was originally meant for Mark Wahlberg, who turned it down to star in Planet of the Apes.
Advertisement - Continue Reading Below
Ocean's Twelve (2004)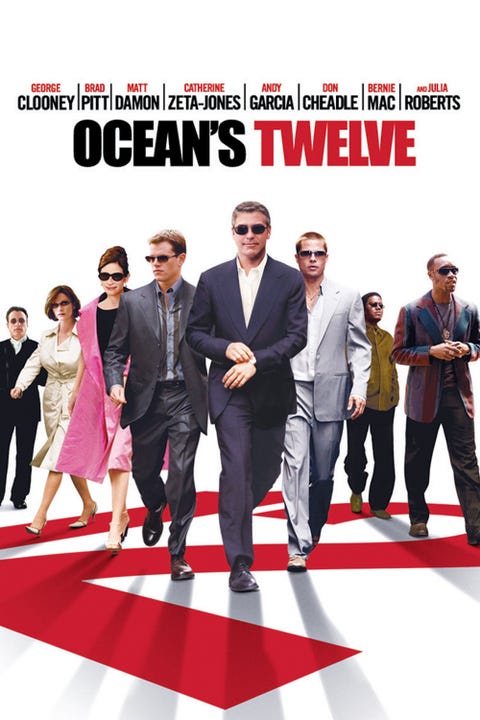 Warner Bros.
Damon reprised his role in the sequel, which took the Ocean's gang to Europe for another round of intricate heists. Exhausted coming off of filming The Bourne Supremacy, Damon requested that he have a smaller part this time around. The request was denied, however, and Linus remained a main character in the plot, as the original script intended.
Ocean's Thirteen (2007)
Warner Bros.
Another heist, a double-crossed criminal, a group out for revenge—and Damon at the center of it all once again. During one scene set in London, the actor was actually in the middle of filming The Bourne Ultimatum. It ended up being a great coincidence for production that Linus was supposed to be in London too.
The Adjustment Bureau (2011)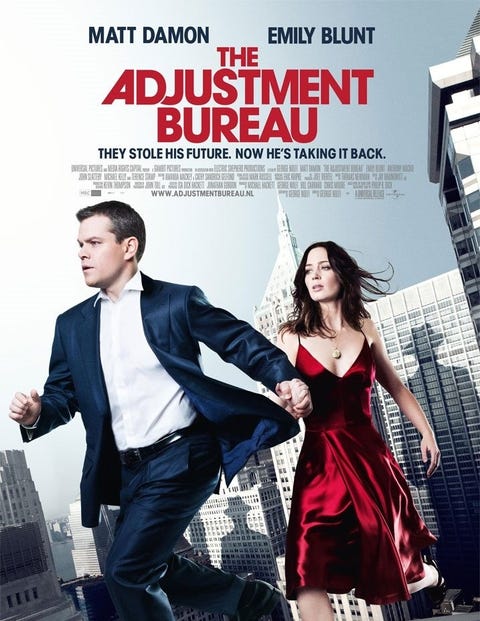 Universal Pictures
Damon stars opposite Emily Blunt in this heart-pounding romance about a politician and a contemporary dancer. It was difficult filming in New York City, since the actor's lines kept being interrupted by fans. During the scenes at the Statue of Liberty, for example, people kept yelling out Damon's name, causing him to have to redo the take.
Advertisement - Continue Reading Below
The Rainmaker (1997)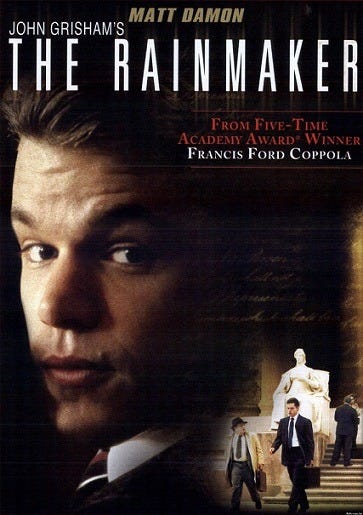 Paramount Pictures
Francis Ford Coppola directed this remake about a lawyer who takes on a fraudulent insurance company. It was Coppola who encouraged Damon to stay in his character's apartment to fully dive into the role. It also allowed cameras to capture unplanned shots of the actor waking up in the morning.
Invictus (2009)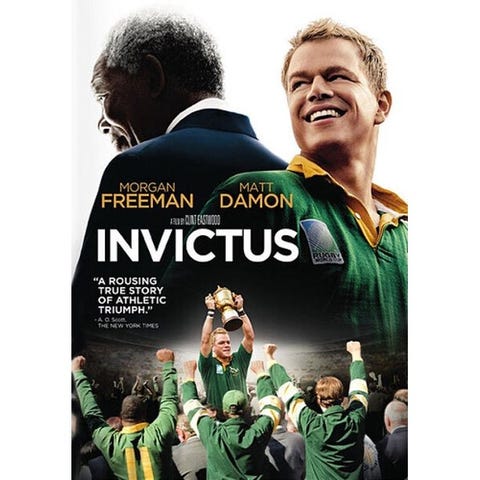 Warner Bros.
The actor showed off his athletic side in this powerful tale about Nelson Mandela's quest to unite his country through rugby. To prepare for the role of team captain, Damon trained at the Gardens Rugby Club with Chester Williams, a real member of the 1995 South Africa rugby team.