16 Musicians Who Have Received Knighthood or Damehood
These iconic performers are among the select few granted the title of "Sir" or "Dame" from the British monarchy.
By Tyler Piccotti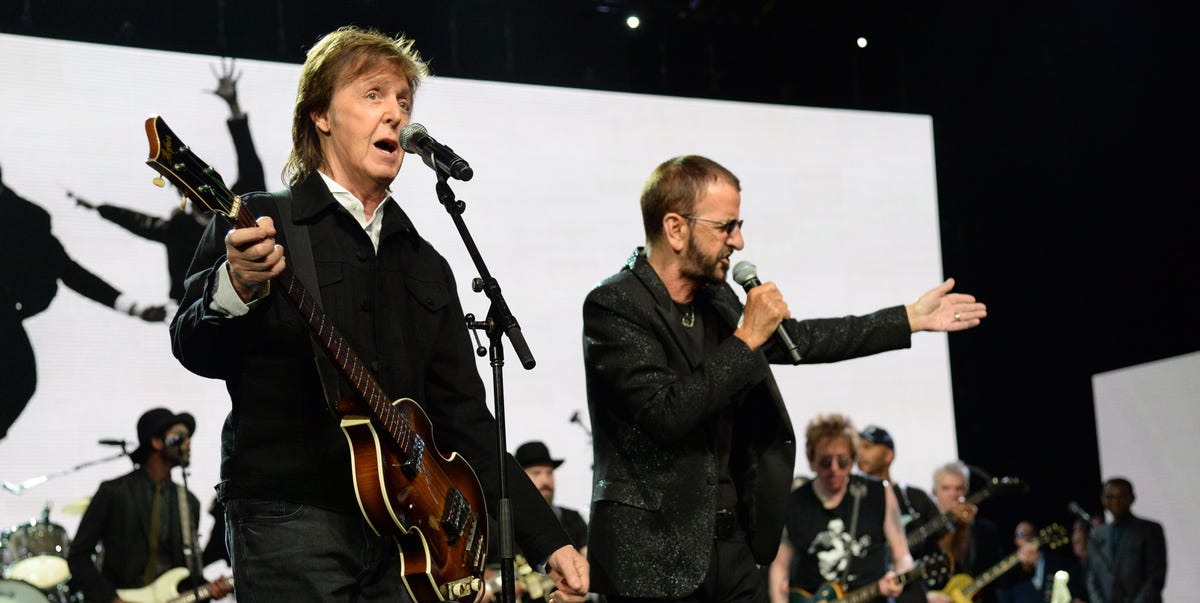 Getty Images
Instead of shining plate armor and swords, they wield microphones and guitars. A select number of singers and musicians have left such an indelible mark on music and British pop culture that either Queen Elizabeth II or King Charles III has chosen them to receive knighthood or damehood under the Most Excellent Order of the British Empire. These are among the highest honors British civilians can receive for their contributions to the arts and sciences, charitable work, and public service.
Whether their titles—either Knight or Dame Grand Cross or Knight or Dame Commander—are official or honorary, these knighted musicians have embarked on wildly successful careers that span decades and cross multiple genres. Read on to see who is among this elite group of performers.
Bob Geldof, KBE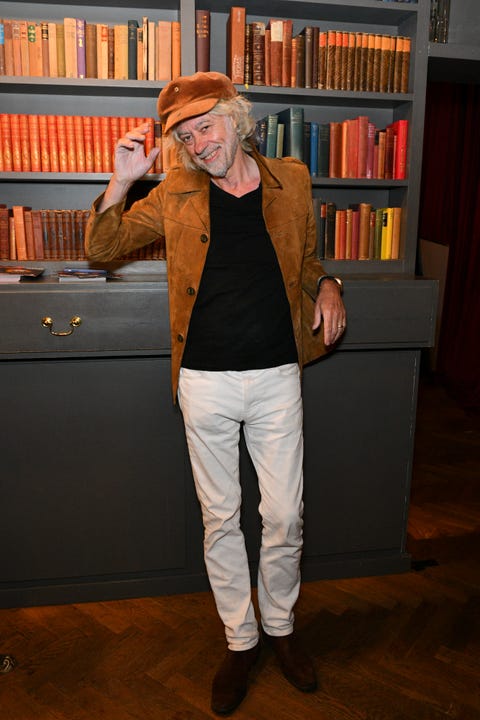 Getty Images
Knighthood Received: July 24, 1986
Irish rocker Geldof received his honorary knighthood for his work in organizing Band Aid and Live Aid, which helped raise millions of dollars to support drought-stricken countries in Africa. As an honorary knight, he is allowed to use the KBE after his name but not the "Sir" prefix. Still, many call him Sir Bob.
Geldof rose to prominence as a member of the punk rock band The Boomtown Rats, whose most recognizable song is "I Don't Like Mondays."
Sir Cliff Richard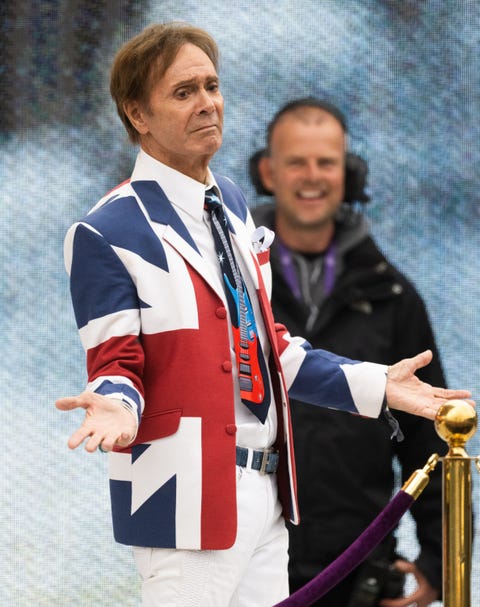 Getty Images
Knighthood Received: October 25, 1995
Richard has had more than 130 singles, albums, and EPs reach the UK Top 20—the most of any artist. Some of his biggest hits in the United States included 1976's "Devil Woman" and 1979's "We Don't Talk Anymore."
In 2022, Richard said he couldn't put a coherent sentence together at the ceremony because he was so nervous. "I said to my sisters, 'The Queen is probably thinking why didn't we knight someone who could speak English,'" he recalled.
Sir Paul McCartney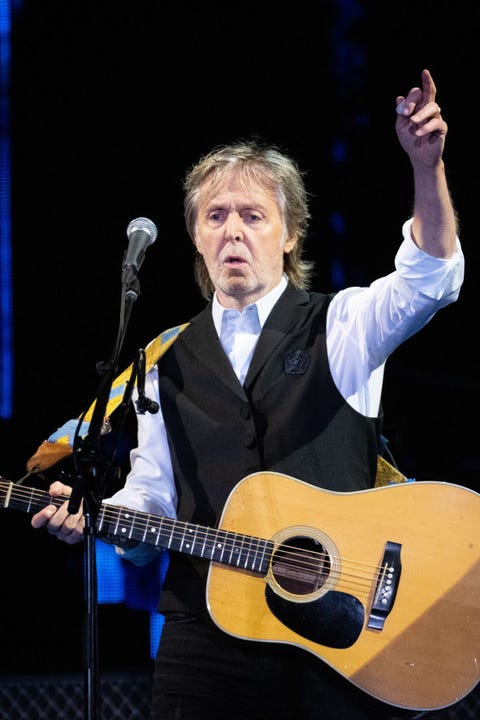 Getty Images
Knighthood Received: March 11, 1997
Screaming fans gathered outside Buckingham Palace to catch a glimpse of the former Beatle and founder of Wings, who was joined by three of his four children. McCartney's wife Linda was fighting breast cancer at the time and did not attend.
McCartney dedicated his knighthood to fellow Beatles George Harrison, Ringo Starr, and John Lennon, as well as the people of Liverpool. "Proud to be British, wonderful day, and it's a long way from a little terrace (street) in Liverpool," McCartney told reporters.
Advertisement - Continue Reading Below
Sir Elton John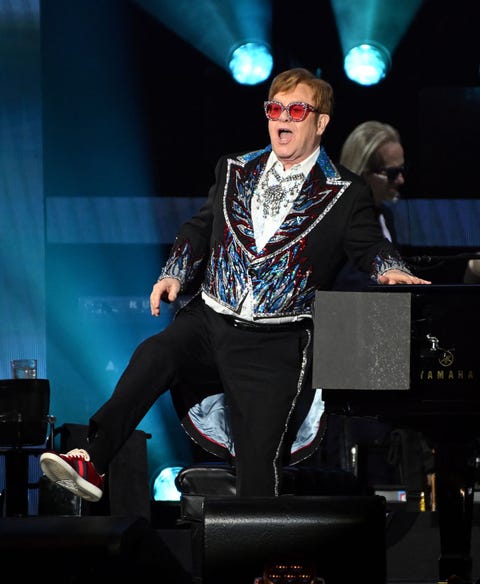 Getty Images
Knighthood Received: February 24, 1998
Elton John received his knighthood just months after he performed his hit "Candle in the Wind" at the funeral of Princess Diana, who died in a car accident in 1997.
Lord Camoys, who represented the royal household, mistakenly called him "Sir John Elton" as he approached Queen Elizabeth II. But the "Rocket Man" and "Crocodile Rock" singer didn't seem to mind. "I love my country and to be recognized in such a way ... I can't think of anything better," he told the Associated Press.
Dame Julie Andrews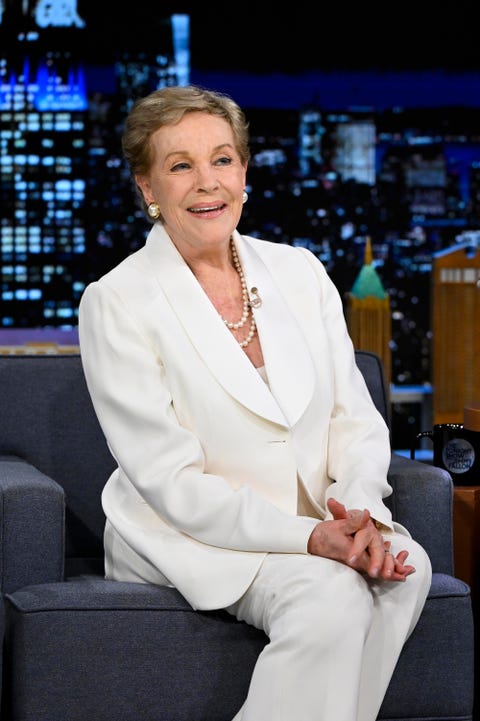 Getty Images
Damehood Received: May 16, 2000
Andrews became a Dame Commander of the British Empire on the same day as Elizabeth Taylor.
A 1997 operation damaged Andrews' vocal cords, and she never regained the singing voice she was known for in such films as Mary Poppins in 1964 and The Sound of Music in 1965.
According to music database Discogs, the three-time Tony Award nominee and Grammy Lifetime Achievement Award recipient released or appeared on 47 albums over the course of her career.
Dame Shirley Bassey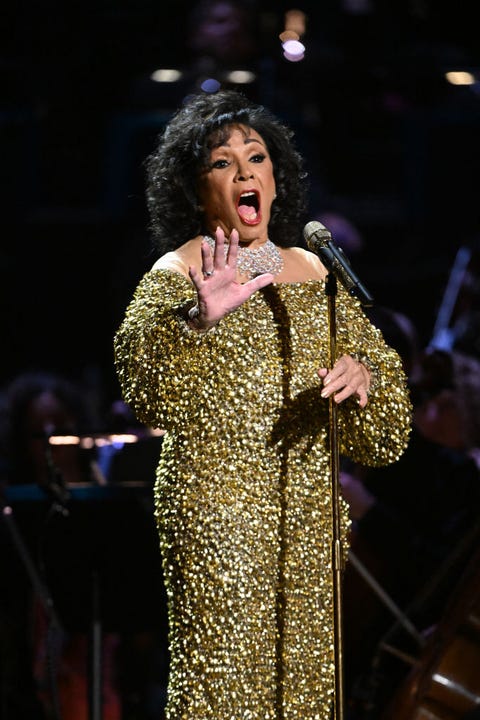 Getty Images
Damehood Received: July 19, 2000
Bassey, who is Welsh, recorded the theme songs to three James Bond movies: Goldfinger in 1964, Diamonds Are Forever in 1971, and Moonraker in 1979. She has had 10 British top 10 hits over her long career, with her first No. 1 being 1958's "As I Love You." She released her most recent album I Owe It All to You in 2020.
After her ceremony, Bassey told the Associated Press, "I have got a lump in my throat, and I am nearly in tears."
Advertisement - Continue Reading Below
Plácido Domingo, KBE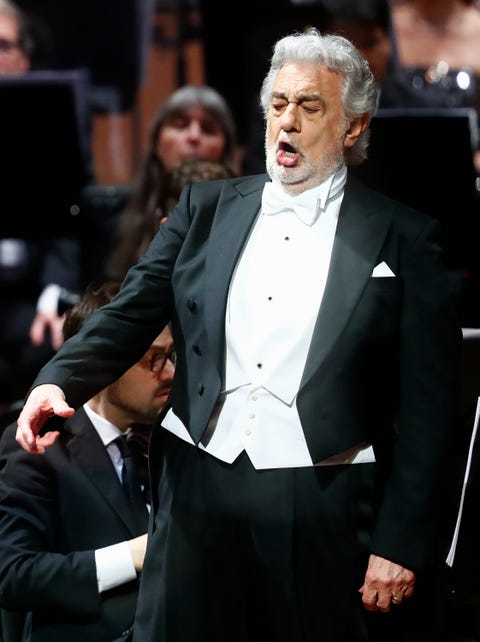 Getty Images
Knighthood Received: October 14, 2002
Famed opera singer Domingo is originally from Madrid, and thus his title for contributions to music and charity is only honorary.
Domingo was a member of The Three Tenors with Luciano Pavarotti and José Carreras. More than one billion people worldwide watched the group's July 16, 1994, concert at Dodger Stadium in Los Angeles.
However, Domingo has been in the news recently for more unsettling reasons. According to Reuters, more than three dozen people claimed during a 2020 investigation to have either experienced or witnessed sexual misconduct by Domingo. Another singer accused Domingo of sexual harassment in January 2023. He has denied wrongdoing.
Sir Mick Jagger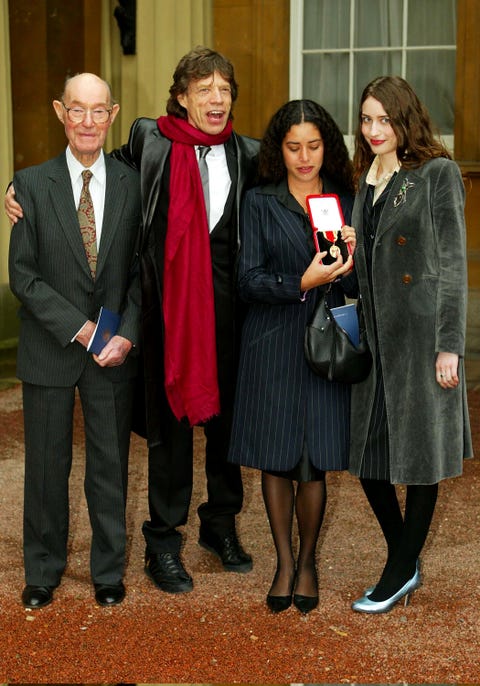 Getty Images
Knighthood Received: December 12, 2003
The Rolling Stones frontman was joined by his father Joe and daughters Karis and Elizabeth (pictured) at Buckingham Palace when he received his knighthood from then–Prince Charles.
Author Christopher Andersen wrote in Jagger's 2012 biography Mick: The Wild Life and Mad Genius of Jagger that Queen Elizabeth "did not have the stomach" to hand the honor to the rock legend and deliberately scheduled knee surgery the day before the ceremony. Jagger once referred to the queen as "Chief Witch."
Jagger and the Stones are known for hits like "Gimme Shelter," "Start Me Up," and "Satisfaction."
Sir Tom Jones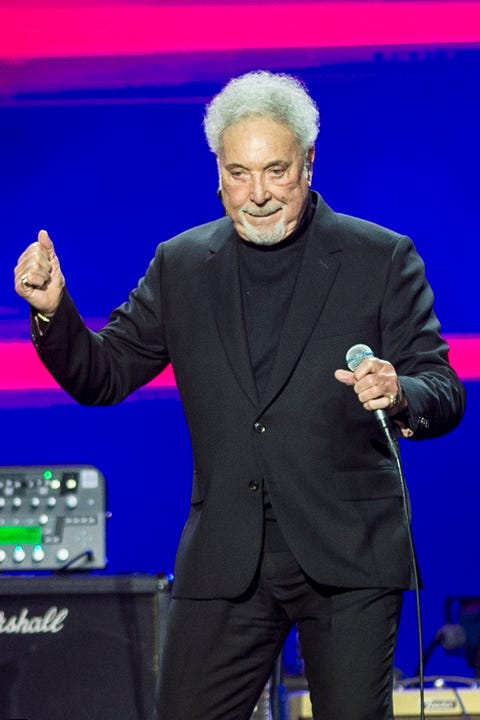 Getty Images
Knighthood Received: March 29, 2006
Jones had met Queen Elizabeth II at least a handful of times prior to his knighthood ceremony, but it was still a very special moment for the Welsh singer. "It is fantastic. It was lovely to see the Queen again," Jones said, according to BBC News. "She has got a great smile, and her whole face lights up when she smiles."
Jones, known for songs like "Delilah" and "It's Not Unusual," has 17 shows scheduled across the United States from April 29 to May 26 this year.
Advertisement - Continue Reading Below
Bono, KBE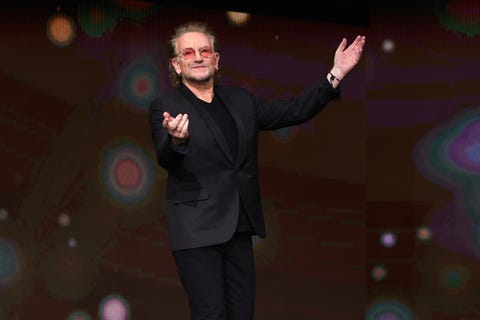 Getty Images
Knighthood Received: March 29, 2007
Like Geldof and Domingo, the Irish U2 frontman's title of Knight Commander is only honorary, so don't put a "Sir" in front of his name.
However, former British Prime Minister Tony Blair said Bono, 62, deserved recognition for his humanitarian work and "outstanding contribution" to music.
Sir Van Morrison
Getty Images
Knighthood Received: February 4, 2016
Introduced by his real middle name at the ceremony, two-time Grammy winner "Sir Ivan Morrison" received the honor for services to the music industry and tourism in Northern Ireland.
"For 53 years, I've been in the business—that's not bad for a blue-eyed soul singer from East Belfast," Morrison told the BBC. He was inducted to the Rock & Roll Hall of Fame in 1993 and is best known for the 1967 song "Brown Eyed Girl."
Sir Rod Stewart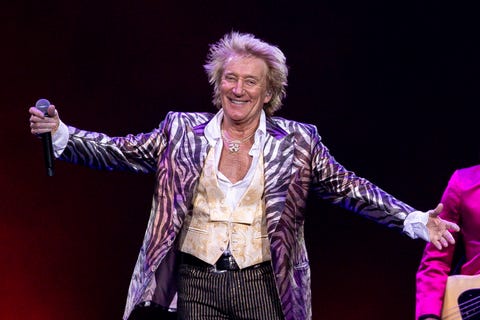 Getty Images
Knighthood Received: October 11, 2016
Stewart received his knighthood from Prince William and attended the ceremony with his wife Penny Lancaster and sons Alastair and Aiden.
The rocker of hit songs like "Maggie May" and "Da Ya Think I'm Sexy" wore tartan trousers, a nod to his Scottish heritage. Stewart was honored for his services to music and charity.
Advertisement - Continue Reading Below
Sir Ray Davies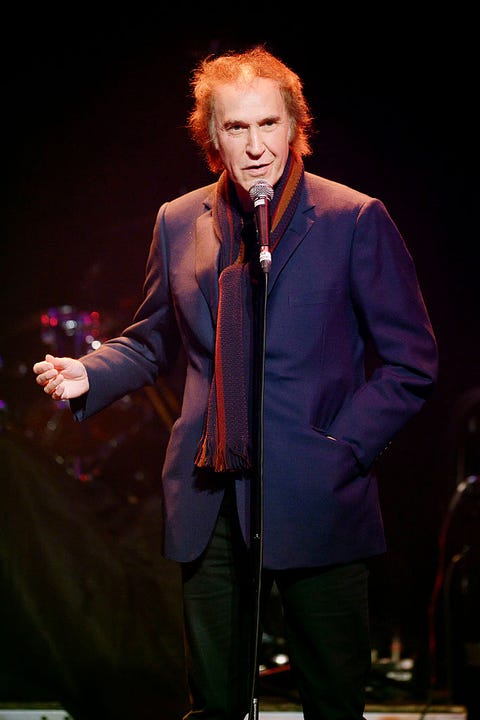 Getty Images
Knighthood Received: March 16, 2017
The Kinks frontman received his title for services to the arts. He was very succinct about the ceremony: "It lasted three minutes, and it went very well, and I said goodbye and went home," he told the Daily Mail.
The Kinks were formed in 1963 and had top 10 hits in the United States in three consecutive decades with songs including "You Really Got Me" in 1964, "Lola" in 1970, and "Come Dancing" in 1983.
Sir Ringo Starr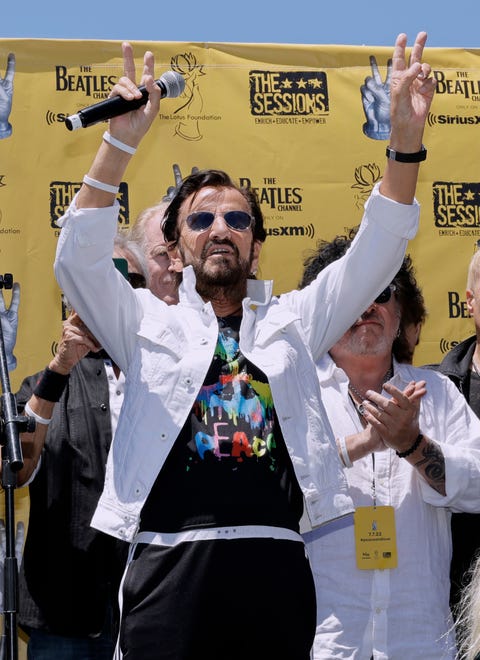 Getty Images
Knighthood Received: March 20, 2018
Back in October 1965, Queen Elizabeth recognized The Beatles as Members of the Most Excellent Order of the British Empire. But in 2018, Liverpool-born Starr joined Beatles bandmate McCartney in receiving an individual knighthood, with Price William bestowing his title.
According to the BBC, McCartney had dinner with Starr a week before the ceremony and offered one piece of advice: "Keep smiling."
Starr and his all-star band featuring Toto's Steve Lukather and Men at Work's Colin Hay are preparing for a stateside tour of the West Coast in May and June.
Sir Barry Gibb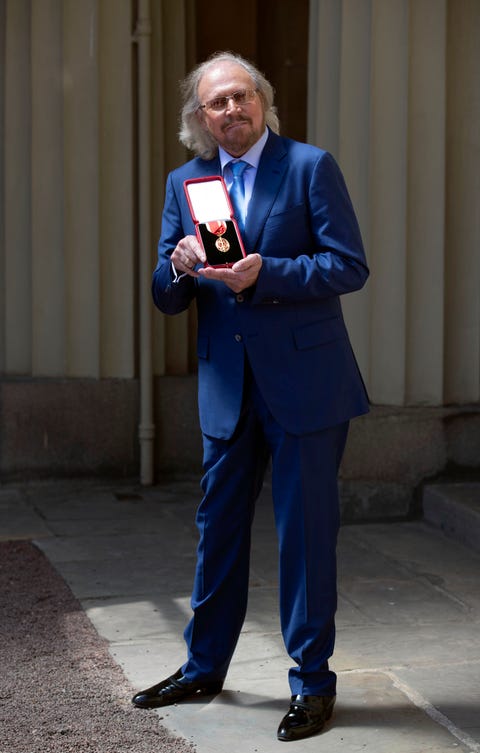 Getty Images
Knighthood Received: June 26, 2018
The final surviving member of The Bee Gees told the BBC he was "enormously proud of" his new title and wished he could share it with late brothers Maurice and Robin, who died in 2003 and 2012, respectively.

The Bee Gees, known in the United States for disco hits like "Stayin' Alive," "Night Fever," and "You Should Be Dancing," received the Commander title as a group in 2004. Barry Gibb was honored individually for his contributions to music and charity.
Advertisement - Continue Reading Below
Sir Brian May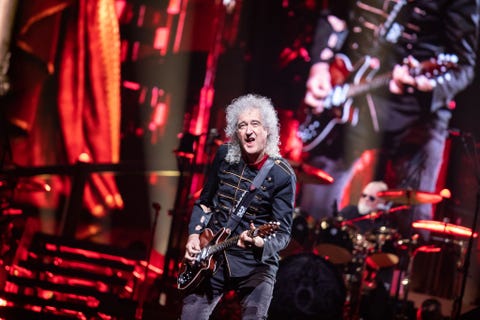 Getty Images
Knighthood Received: March 15, 2023
The guitarist for Queen is the most recent musical honoree, receiving his knighthood from King Charles III.
May, 75, is a founding member of the rock group known for hits like "Bohemian Rhapsody" and "We Will Rock You." He is also an astrophysicist, earning his doctorate from Imperial College London in 2007.
The band, now featuring vocalist Adam Lambert, recently announced on a 14-stop North American leg of its 2023 Rhapsody Tour over October and November.
Other Musicians and Singers Honored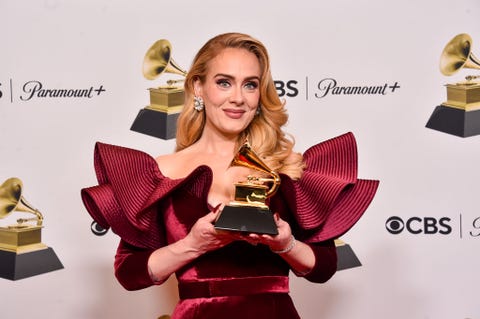 Getty Images
In addition to the artists granted knighthood or damehood, plenty of others carry prestigious titles as either Commander, Officer, or Member of the Most Excellent Order of the British Empire, according to Billboard. Honorees include:
Commander (CBE): Eric Clapton, Sting, Roger Daltrey, Robert Plant, and Rick Wakeman
Officer (OBE): Kylie Minogue, Annie Lennox, Victoria Beckham, Elvis Costello, Jeff Lynne, Alan Parsons, Roger Taylor, and Justin Hayward
Member (MBE): Adele (pictured), Ed Sheeran, M.I.A., Mel B, and Bonnie Tyler
Associate News Editor, Biography.com
Tyler Piccotti joined the Biography.com staff in 2023, and before that had worked almost eight years as a newspaper reporter and copy editor. He is a graduate of Syracuse University, an avid sports fan, a frequent moviegoer, and trivia buff.