Which Celebrities Have Twitter Checkmarks, and Which Ones Don't? We Examined 30 Accounts
Some still have their blue checkmarks, some lost them, and some still have them against their will.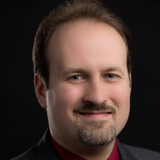 By Colin McEvoy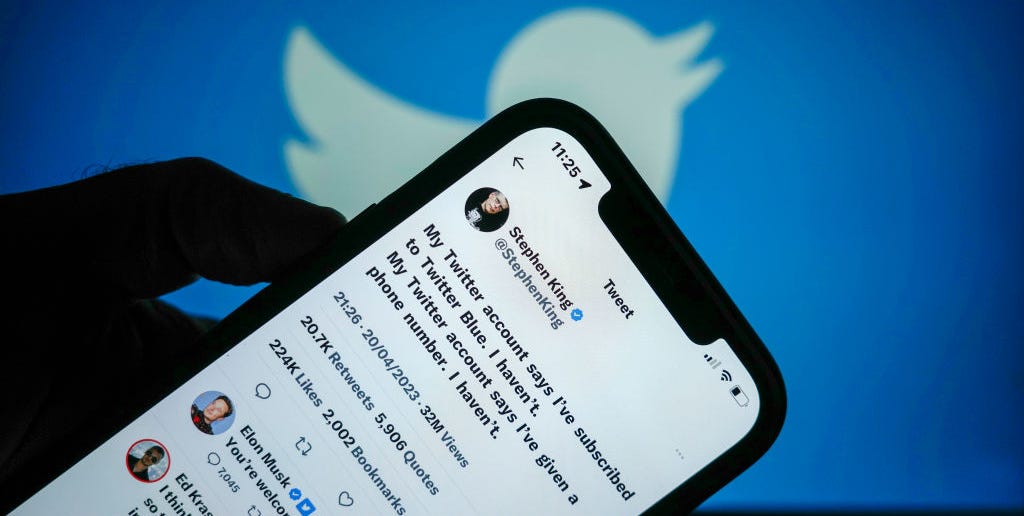 Getty Images
After warning of his plans to do so for months, Twitter CEO Elon Musk has removed blue checkmarks from hundreds of thousands of accounts. Once used to verify the identity of celebrities and other notable accounts, the checkmark is now only available to people who subscribe to Musk's Twitter Blue subscription for $8 per month.
Musk had long condemned the original verification system, which he called "corrupt" and a "lords and peasants system." Critics of Musk's new Twitter Blue approach say it will be harder to verify the authenticity of celebrity accounts and could lead to rampant impersonation problems.
About 420,000 accounts had blue checkmarks before Musk started removing them on April 20, and only about 5 percent of those once-verified accounts opted into the new Twitter Blue system, according to Mashable.
So which celebrities still have their Twitter checkmarks, and which ones don't? Here is what 30 high-profile account holders decided about their blue ticks.
Pope Francis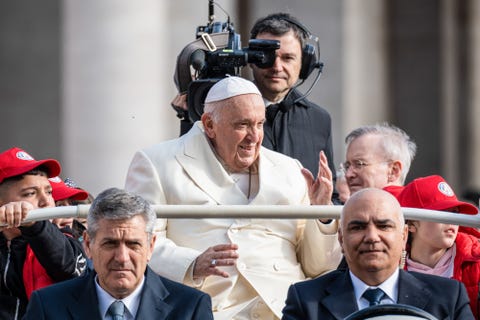 Getty Images
Status: Checkmark (kind of)
Out of everyone who lost their blue checkmarks, few drew more attention than Pope Francis. The head of the Catholic Church (who has 18.8 million followers) lost his checkmark for a few hours, but after the change drew criticism, the Pope was quickly given a gray checkmark to indicate his association with "a government or multilateral organization account."
Halle Berry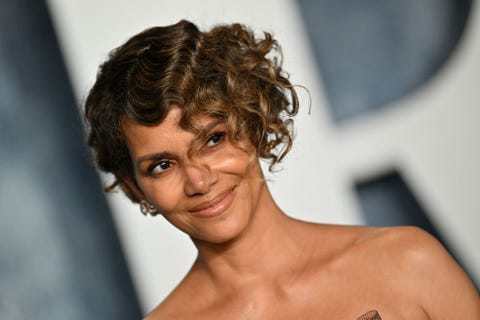 Getty Images
Status: No checkmark
Academy Award–winning actor Halle Berry (roughly 896,000 followers) made it clear she wouldn't pay for a checkmark. The day before Twitter implemented its changes, Berry tweeted a video of herself making an entrance at a late night talk show, writing, "Me joining all of you tomorrow unverified" with a smiling emoji surrounded by hearts at the end.
William Shatner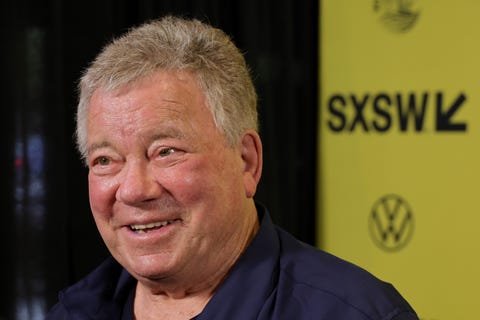 Getty Images
Status: Checkmark
Last month, Star Trek star William Shatner (2.5 million followers) complained on Twitter that Musk wanted him to pay for his checkmark, writing, "I've been here for 15 years giving my [time] & witty thoughts all for bupkis." Shatner did not pay, but he kept his checkmark after Musk personally paid for his Twitter Blue account and that of two others.
Advertisement - Continue Reading Below
Lil Nas X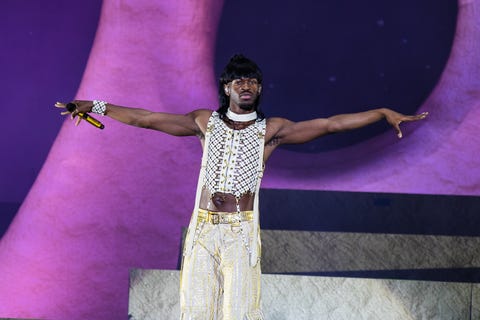 Getty Images
Status: No checkmark
The day before Twitter made its changes, Lil Nas X (8 million followers), the rapper known for hits like "Old Town Road" and "Industry Baby," jokingly tweeted a GIF of a SpongeBob SquarePants character begging for change, writing: "me after i lose my blue check tomorrow."
Advertisement - Continue Reading Below
Charli XCX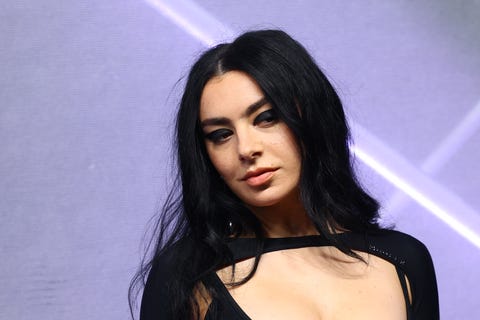 Getty Images
Status: No checkmark
English pop singer and songwriter Charli XCX (3.6 million followers) reveled in the fact that she had lost her checkmark, writing that she was "officially no longer an officially verified artist. i love being unofficial and unverified. it's very moi."
Advertisement - Continue Reading Below
Beyoncé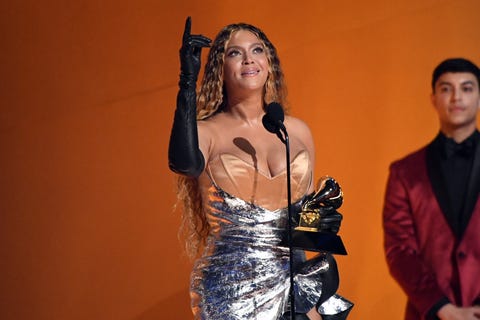 Getty Images
Status: No checkmark
Multiplatinum recording artist Beyoncé Knowles (15.5 million followers) lost her checkmark, which is perhaps not surprising, since she hasn't been very active on Twitter in recent years. Her last tweet was in July 2022, promoting her album Renaissance, and that was one of only three tweets she released that entire year.
Alyssa Milano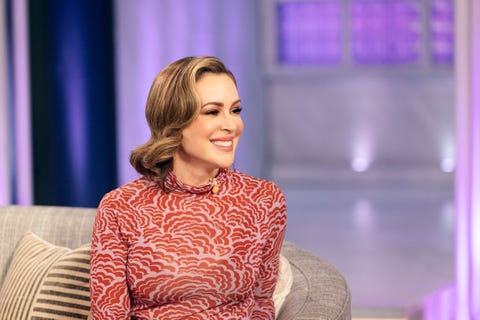 Getty Images
Status: No checkmark
Actor Alyssa Milano (3.5 million followers) defiantly added "NOT PAYING FOR A BLUE CHECK MARK" to her Twitter bio. In a separate tweet, she argued Musk could be liable for defamation, identify theft, or fraud, because his new system could allow others to impersonate her and "say a bunch of bulls–t."
Advertisement - Continue Reading Below
Grimes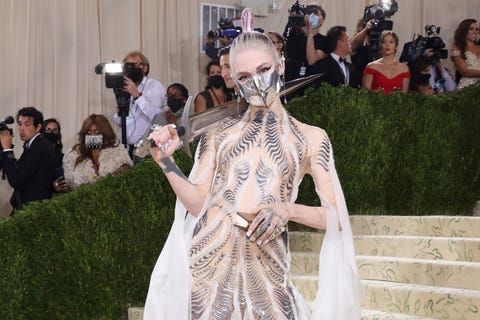 Getty Images
Status: Checkmark
Eccentric singer/songwriter Grimes (1.3 million) still has her blue checkmark, which is perhaps not surprising since she is Musk's ex-wife and the mother of two of his children. The day the checkmarks were removed, she was issuing supportive tweets about SpaceX, one of Musk's other companies.
Rihanna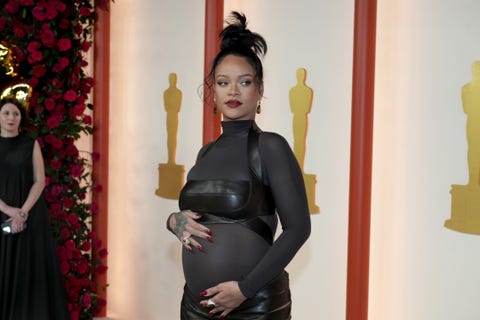 Getty Images
Status: Checkmark
International pop star Rihanna (108.3 million followers) is the fourth most-followed Twitter account, just behind Bieber, and is far more active on the platform than him. She still had her blue checkmark as of April 21.
Advertisement - Continue Reading Below
Bette Midler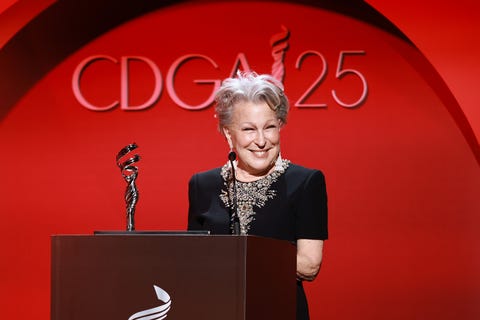 Getty Images
Status: No checkmark
Tony Award–winning actor Bette Midler (2.1 million followers) not only lost her checkmark, she was also extremely vocal in her criticism of Musk, calling him a "worm" and accused him of implementing the new policy "because you don't have enough money & you're humiliated b/c everybody thinks you're a pathetic douche."
Ice-T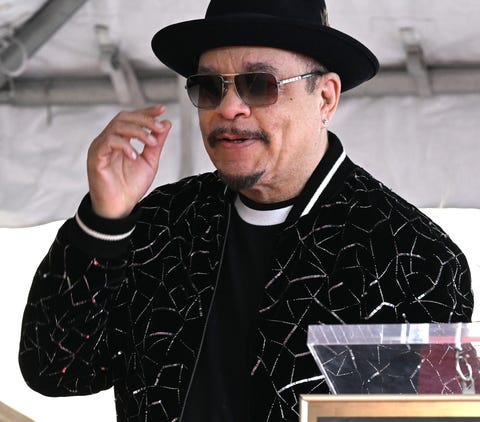 Getty Images
Status: Checkmark
Rapper and actor Ice-T (1.9 million followers) still has his checkmark, even though he has repeatedly stated he doesn't care about it. He wrote in March, "F–– that checkmark… I guess it matters to some people" and tweeted in support of Stephen King's response to his own unwanted checkmark. On Thursday, Ice-T wrote: "Maybe it'll disappear soon. F it."
Advertisement - Continue Reading Below
Ben Shapiro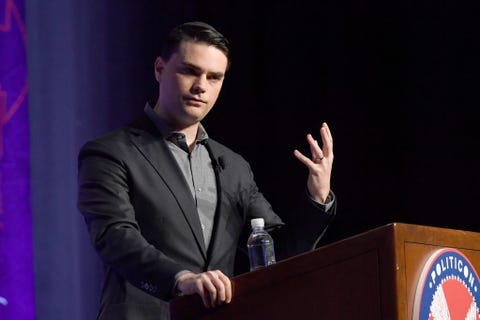 Getty Images
Status: Checkmark
Conservative pundit Ben Shapiro (5.5 million followers) retained his checkmark. Shapiro was among about three dozen people on a list revealed last month of "VIP users" whose posts are deliberately made more visible than others.

Senior News Editor, Biography.com
Colin McEvoy joined the Biography.com staff in 2023, and before that had spent 16 years as a journalist, writer, and communications professional. He is the author of two true crime books: Love Me or Else and Fatal Jealousy. He is also an avid film buff, reader, and lover of great stories.